Merge data from all your social media platforms in one place and uncover valuable insights and statistics! Identify the best performing posts across all channels.
How well do you fare on social media? #
Fyr gives you insight in all your social media efforts, across multiple channels.
Post statistics #
See all your posts and their statistics and identify the best performers across channels.
How do I get data in this report? #
1. Navigate to the "Social Media" report via the "Marketing" link in the main menu (or add a resource directly from your
organization settings
).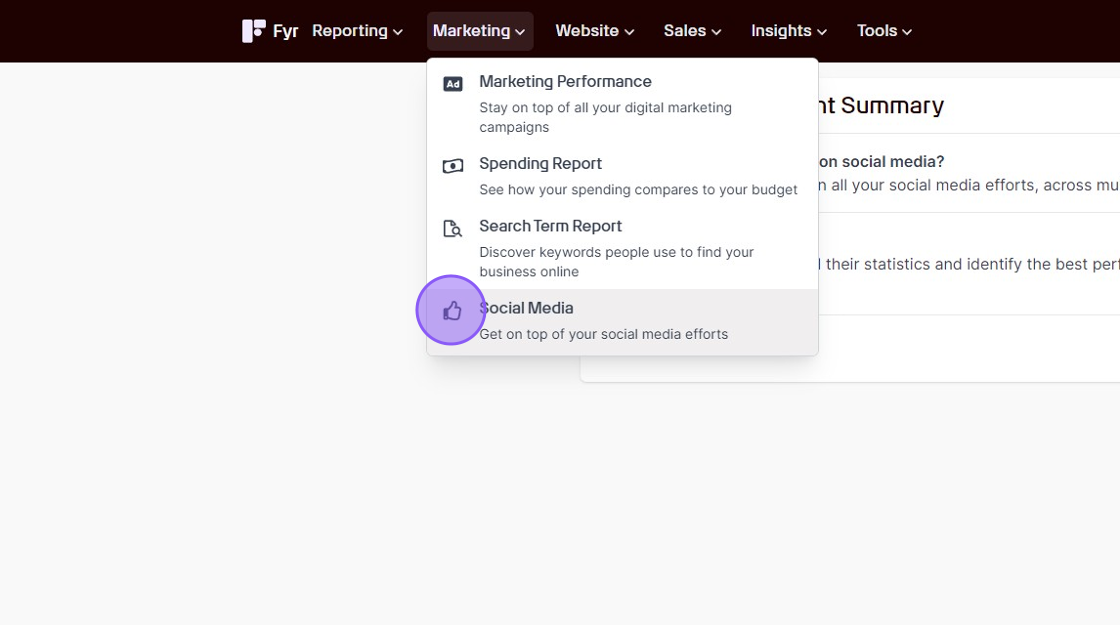 2. Click the "Get started" button.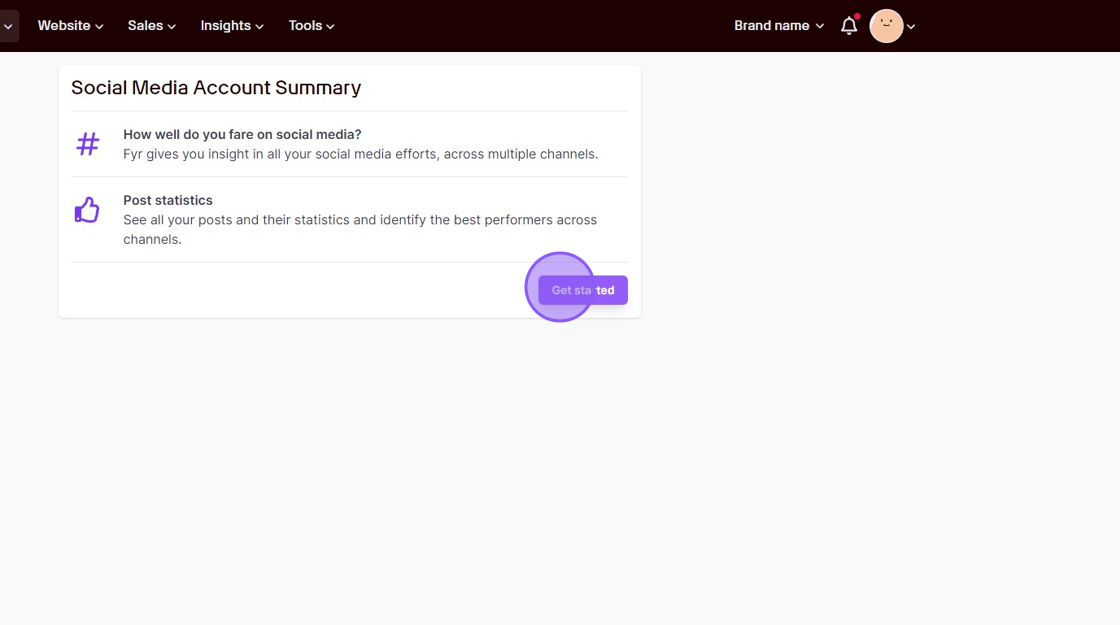 3. Click on the platform you would like to add data from. To populate the Social Media report with data, you need to add either LinkedIn, Facebook, Instagram or YouTube as a resource.