For Fyr to facilitate data collection, analysis, and the provision of insights, it is imperative to acquire relevant data. This data is sourced from diverse third-party platforms, commonly referred to as "Resources" in Fyr. Examples of these resources include LinkedIn Ads, Google Ads, Google Analytics, and Google Search Console. To seamlessly incorporate your data, kindly adhere to the instructions outlined below, ensuring a swift and efficient process.
1. Click the icon in the top right part of the header.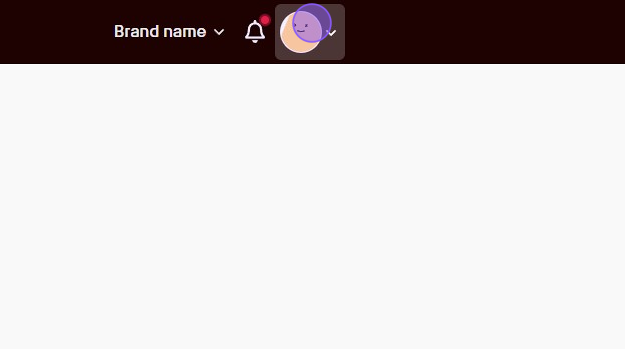 2. Click "+Add new resource".
3. Click on the platform you would like to add data from. Used in this example: "Meta ads".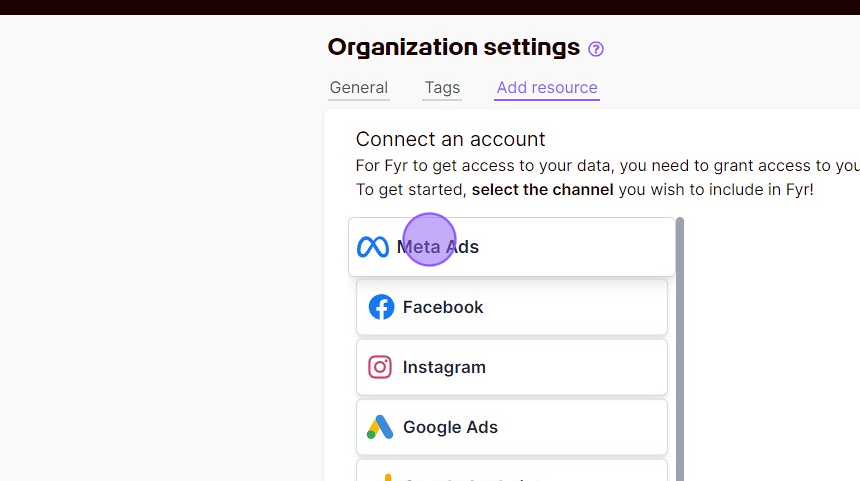 4. Click "Connect a Meta Ads account" (…or the specific platform you chose).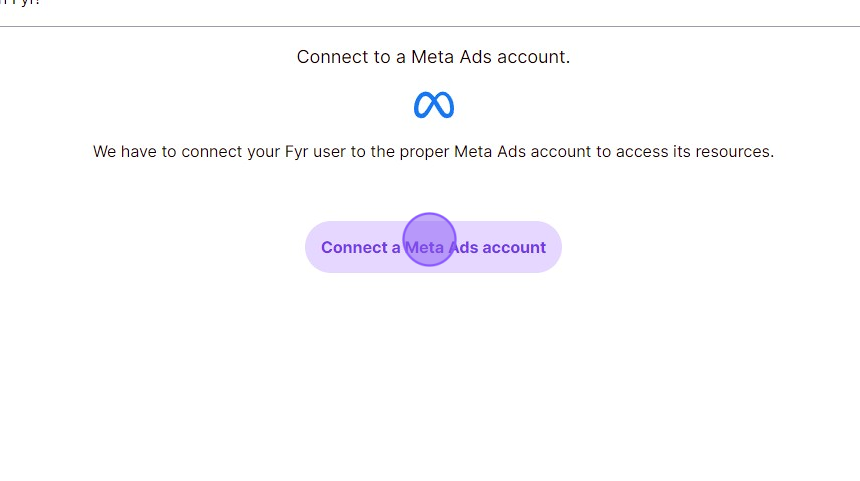 5. Click "Continue as…" (your name)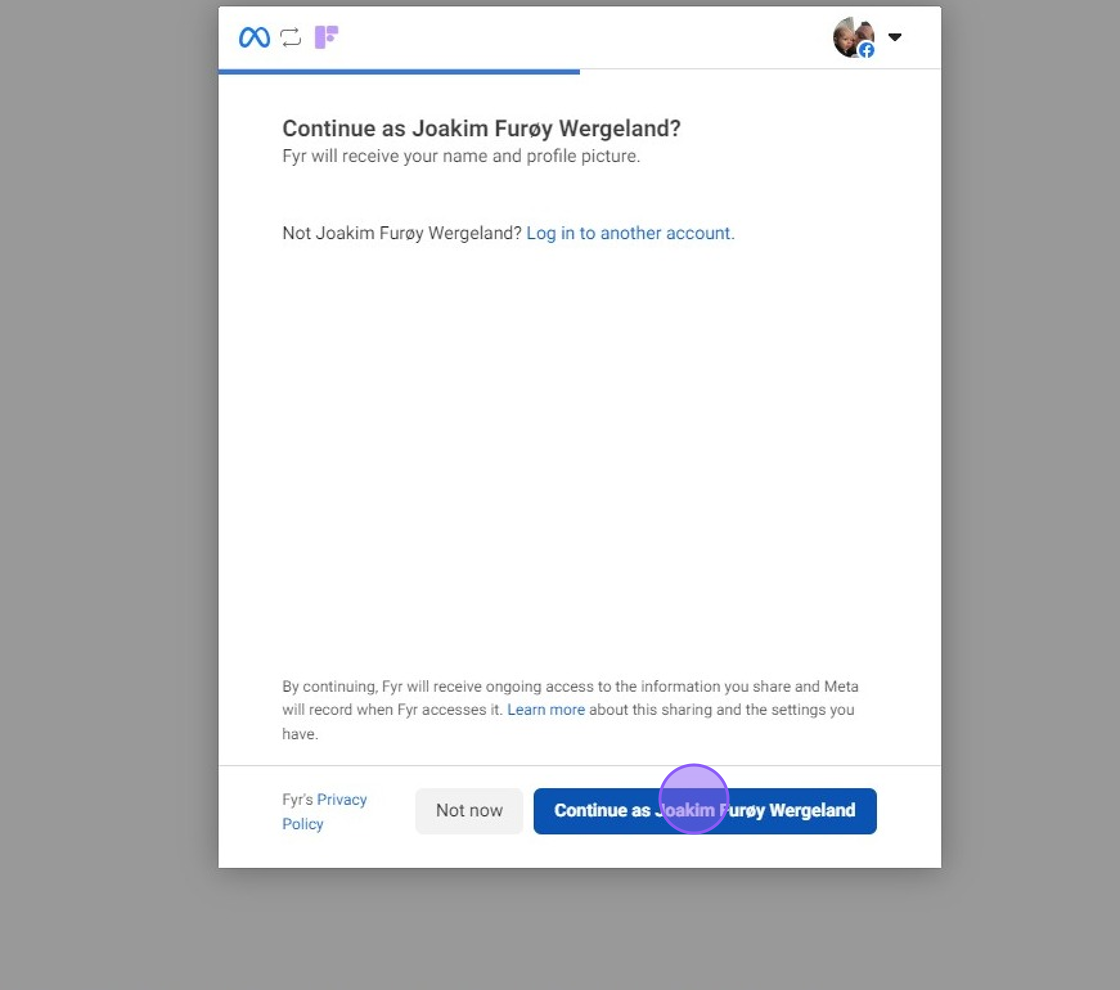 6. Click "Save".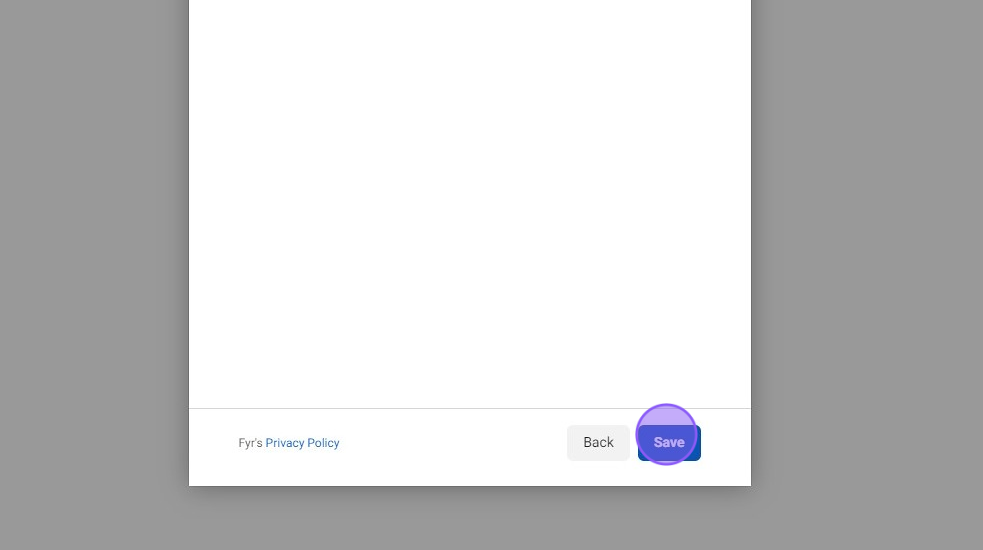 7. Click "Got it".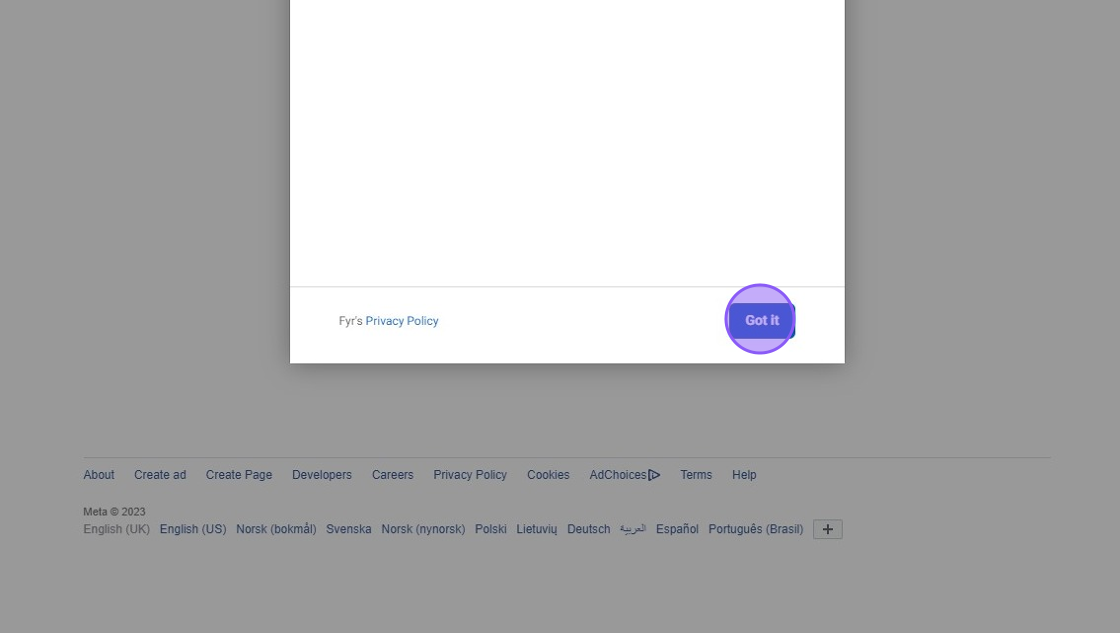 8. Click on the specific account you want to get data from.
9. Click "Add resource".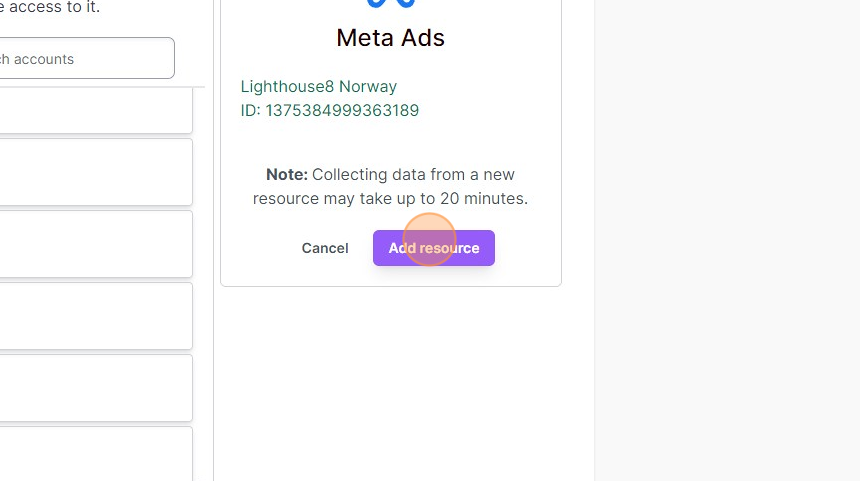 Data from your chosen platform should be available in Fyr within 20 minutes.