No more navigating through multiple platforms for valuable information. Consolidate all your paid and organic data insights in one place. Discover important Search Terms and optimize accordingly!
Search rankings #
See all the search terms your website has ranked for, and get a better idea of your positioning on the Search Engine Results Page.
Search term organizing #
Set branded search terms, and discover how your name is drawing users to your site.
How do I get data in this report? #
1. Navigate to the "Search Term Report" view via the "Marketing" link in the main menu (or add a resource directly from your
organization settings
).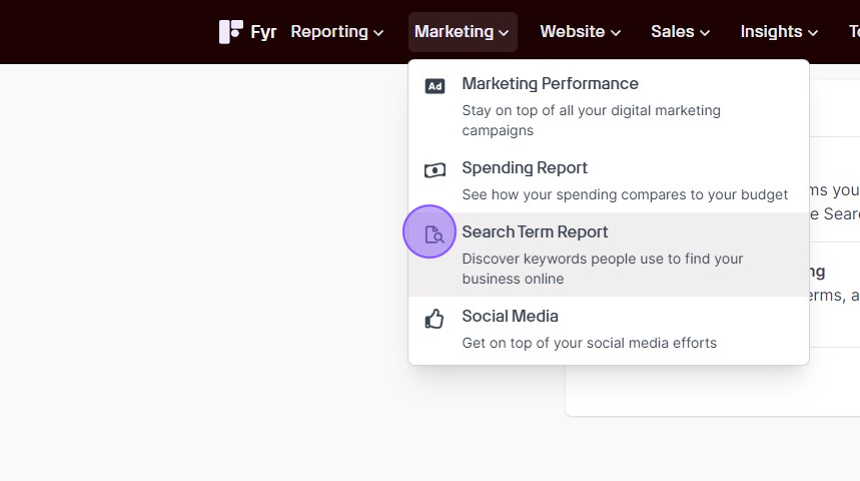 2. Click the "Get started" button.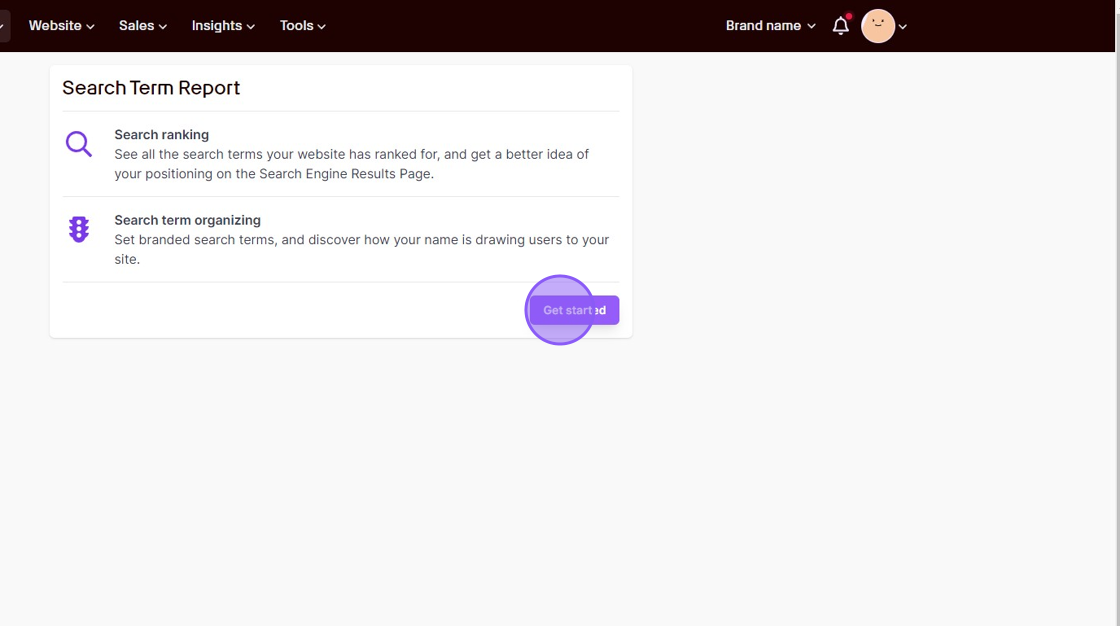 3. Click on the platform you would like to add data from. To populate the search term report with data, you need to add either Google Ads, Microsoft Ads or Google Search Console as a resource.