Marketing Insights #
Identify the optimal marketing mix and invest wisely in the most effective channels for your paid ads. Use this insight to make the best decisions for your paid marketing!
Cross channel performance #
Fyr gives you insight into what results your paid marketing efforts are yielding, across all your connected channels.
Device breakdown #
See which devices perform better than others.
How do I get data in this report? #
By default, there will be no data in this view until you add a platform/resource containing paid marketing data. Platforms available for this view includes, but is not limited to; Meta ads, LinkedIn ads, Google Ads, Snapchat Ads, Xandr, Microsoft Ads, C-ALT.
Follow the steps to populate data into this report.
1. Navigate to the "Marketing Performance" report via the "Marketing" link in the main menu (or add a resource directly from your
organization settings
).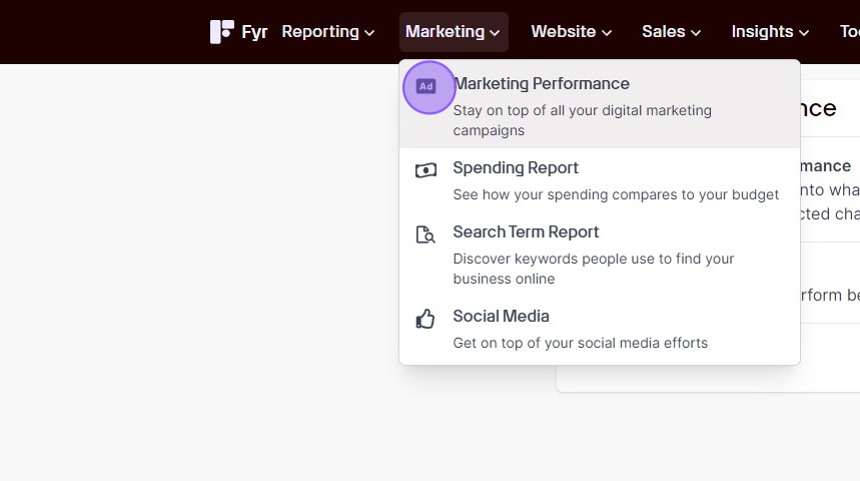 2. Click the "Get started" button.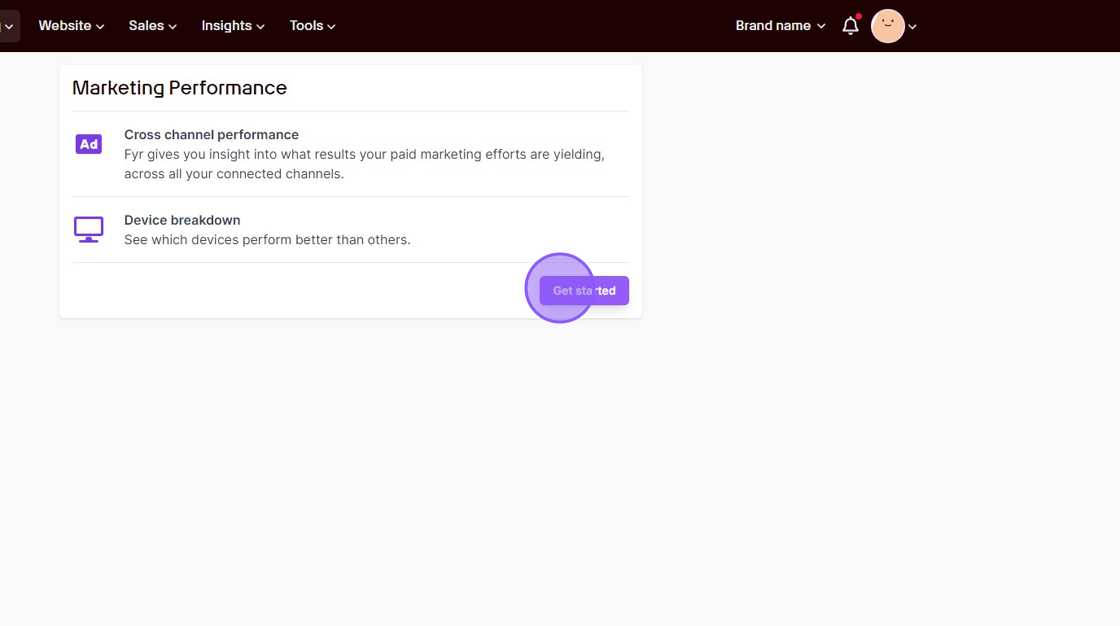 3. Click on the platform you would like to add data from.