Gain detailed statistics and insights of users´ behaviour on your site and where your traffic is coming from. With Website Analytics you can make informed decisions about your traffic, conversions and SEO.
How do I get data in this report? #
Please note that this report will not work without Google Analytics 4. You can get started with this view by adding Google Analytics 4 via the step-by-step listed below, or add it as a resource via your organisation settings.
1. Navigate to the "Website Analytics" report via the Website link in the main menu.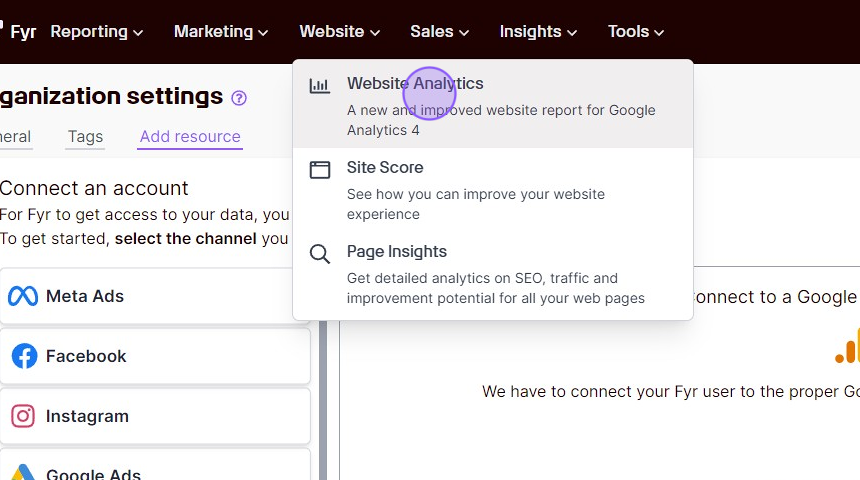 2. Click the "Get started" button.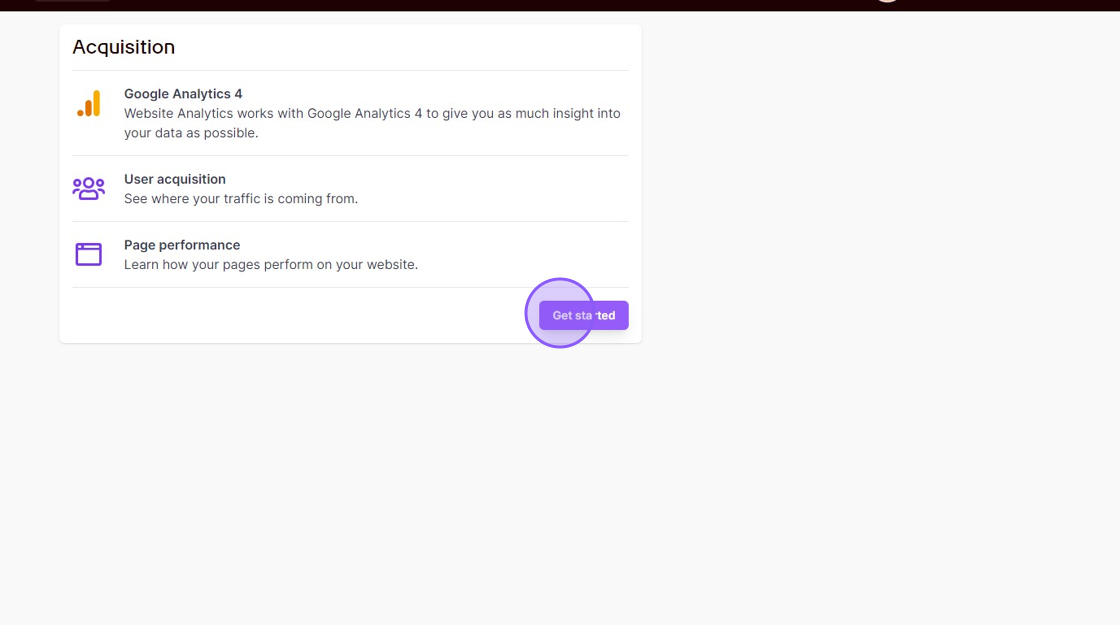 3. Select Google Analytics 4 from the list of possible resources, and click the "Sign in with Google" button.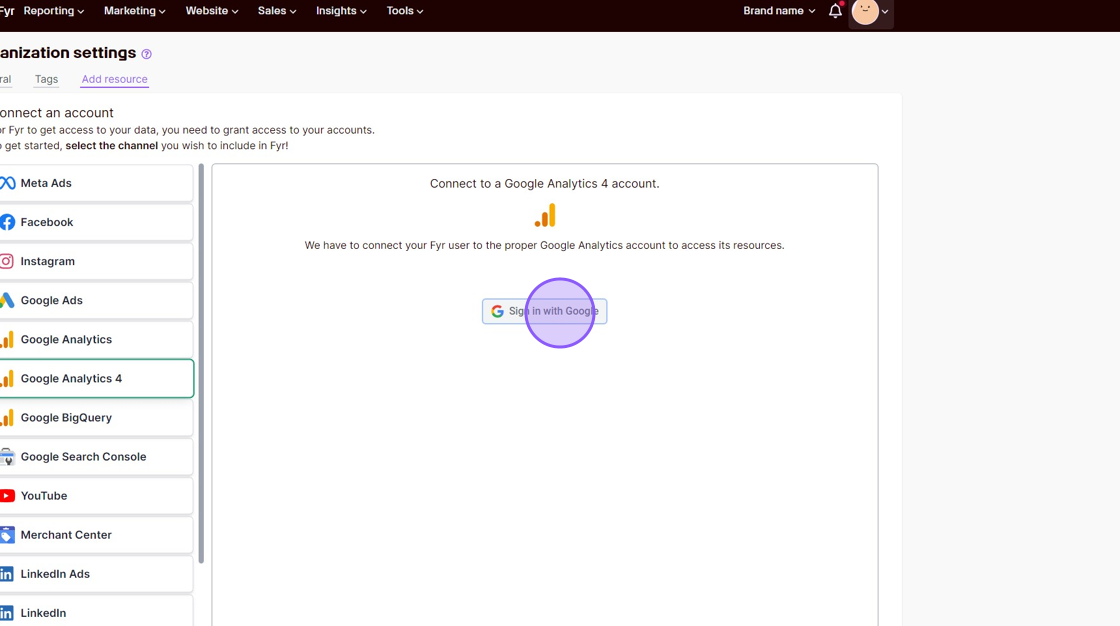 When you log in to your Google account, please make sure that you log in with a user that have access to the correct Google Analytics 4 property (e.g. your work account, and not your private account).
4. Click "Allow" to allow Fyr to gather the data from your analytics account.
5. Choose which analytics property you would like to add to Fyr.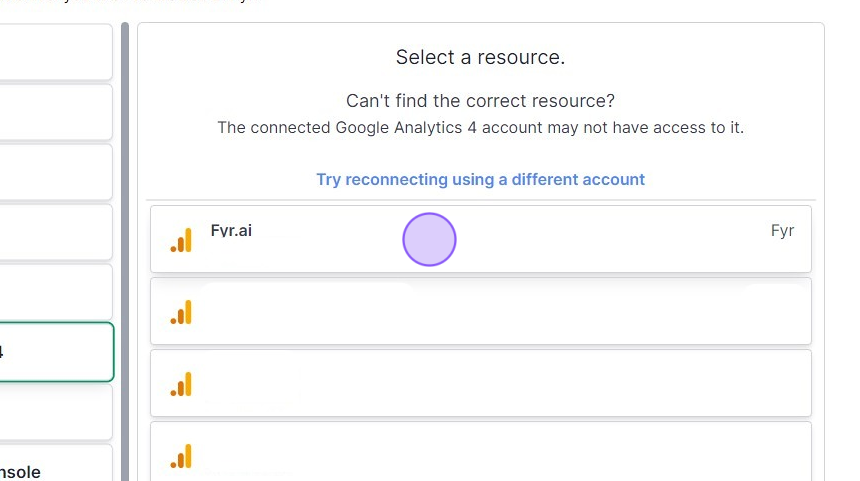 6. Click the "Add resource" button, and your "Website Analytics" report will soon (within 20 minutes) contain data.