In Fyr, there exist two distinct types of notifications: in-app notifications and email notifications.
Currently, the notification settings allow users to either enable or disable all notifications collectively. Should you wish to deactivate email notifications, this can be accomplished through your profile settings (please refer to the instructions below).
However, at present, customization of in-app notification settings is not available. Our intention is to ensure that crucial notifications reach you without any oversight, hence the limitation on editing in-app notification preferences.
How to edit your notification settings #
1. Navigate to your "Profile" settings via the icon in the top right of the main menu.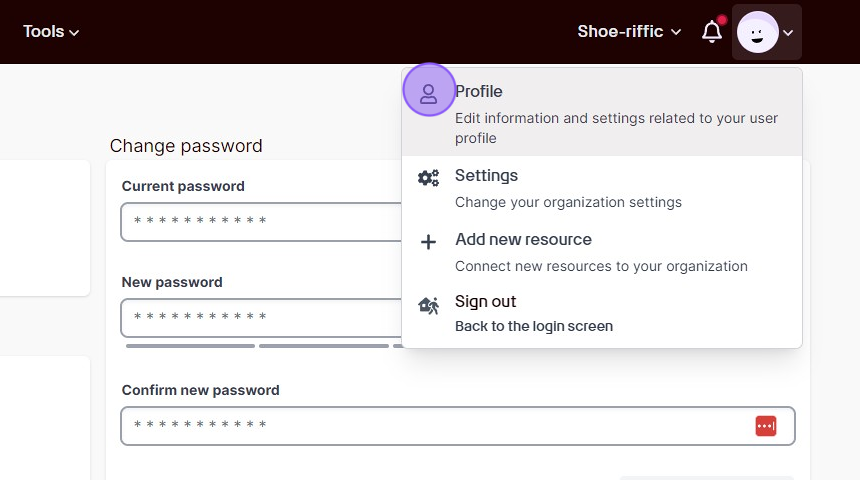 2. You'll find your notification settings in this view. You can toggle "on" or "off" email notifications.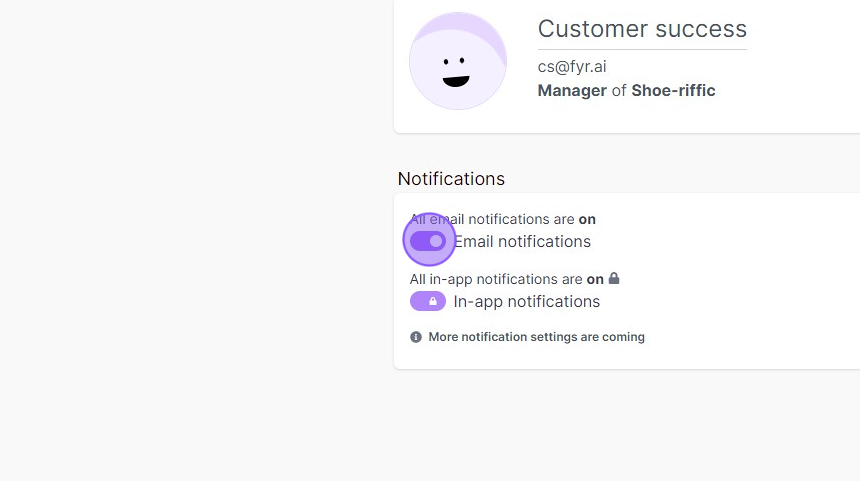 If you feel like you're getting too many email notifications, or if you feel like there's other types of notifications you would like to receive, please send us a message via the link below.