In Fyr it's very easy to duplicate a report and update only the date range. This enables you to set up your report 'in depth' one time, and spend almost no time on updating your report for the following month.
Follow the steps below to get started.
Please note that we assume you've already created the report you would like to reuse/duplicate. If you haven't, please first see our documentation on how to create a report.
1. Navigate to the "Reports" view via "Reporting" in the main menu.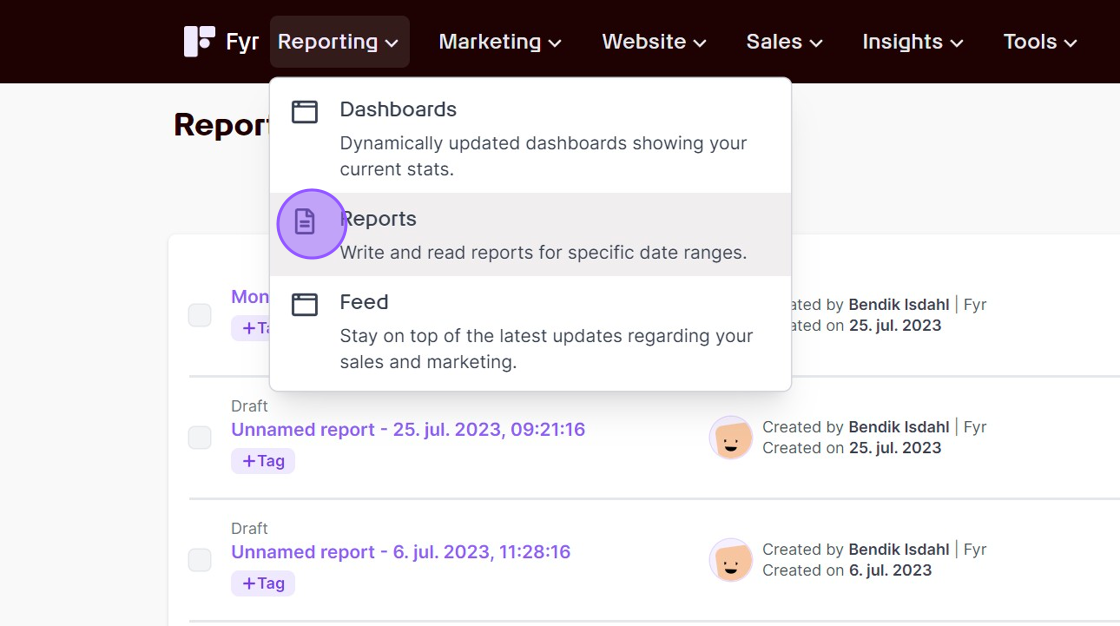 2. Find the report you want to reuse/duplicate from the list, and click the "Duplicate" link.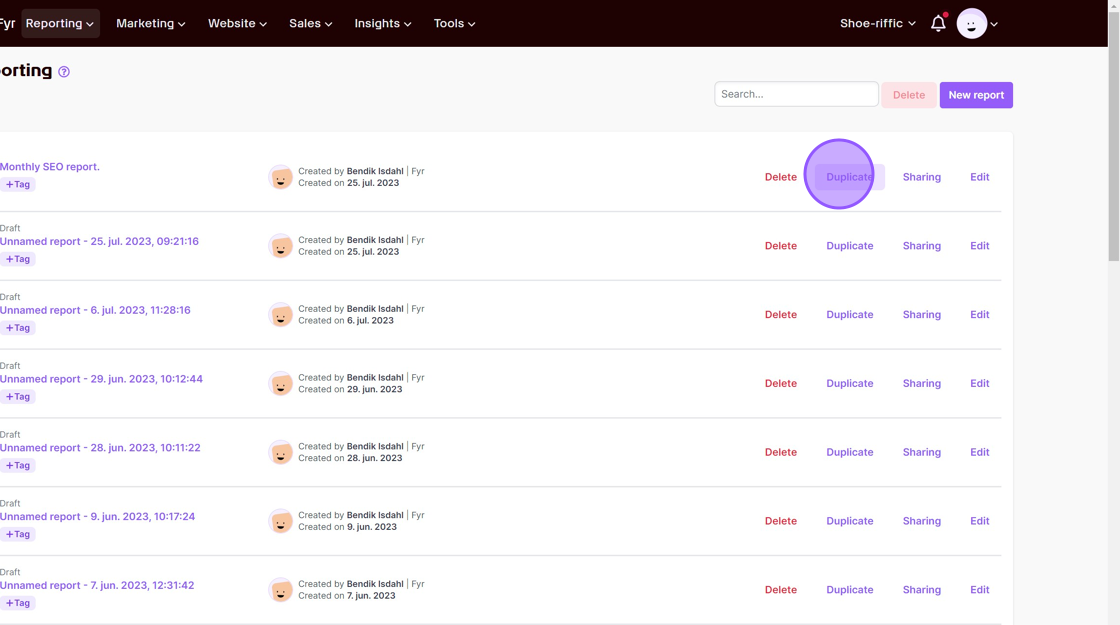 3. Click the date selector.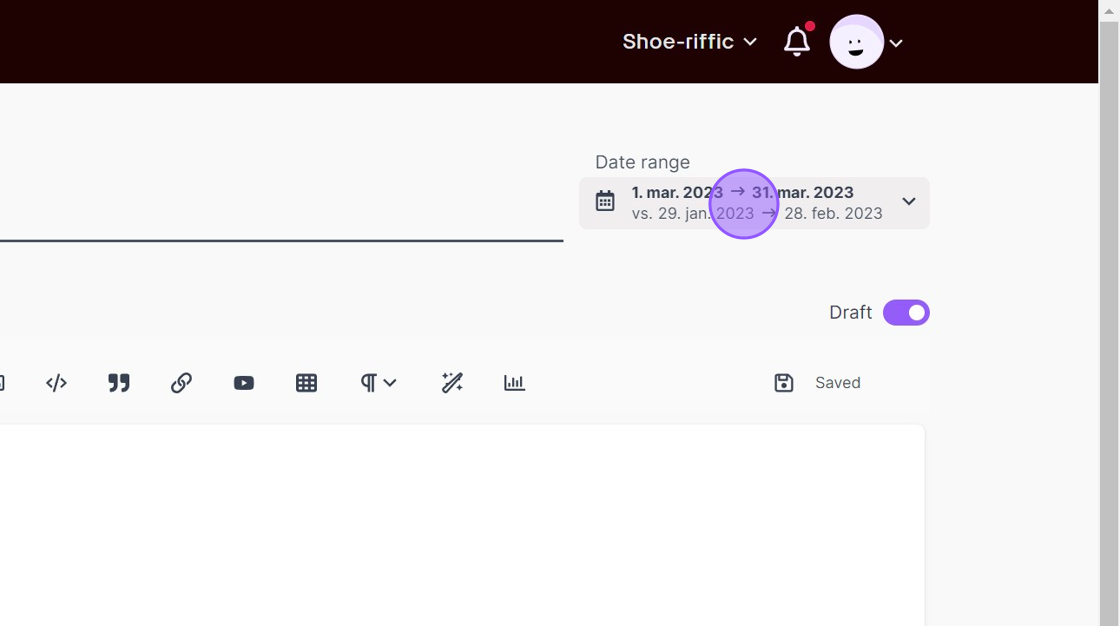 4. Choose the dates you would like to display data for in the report, and click "Apply".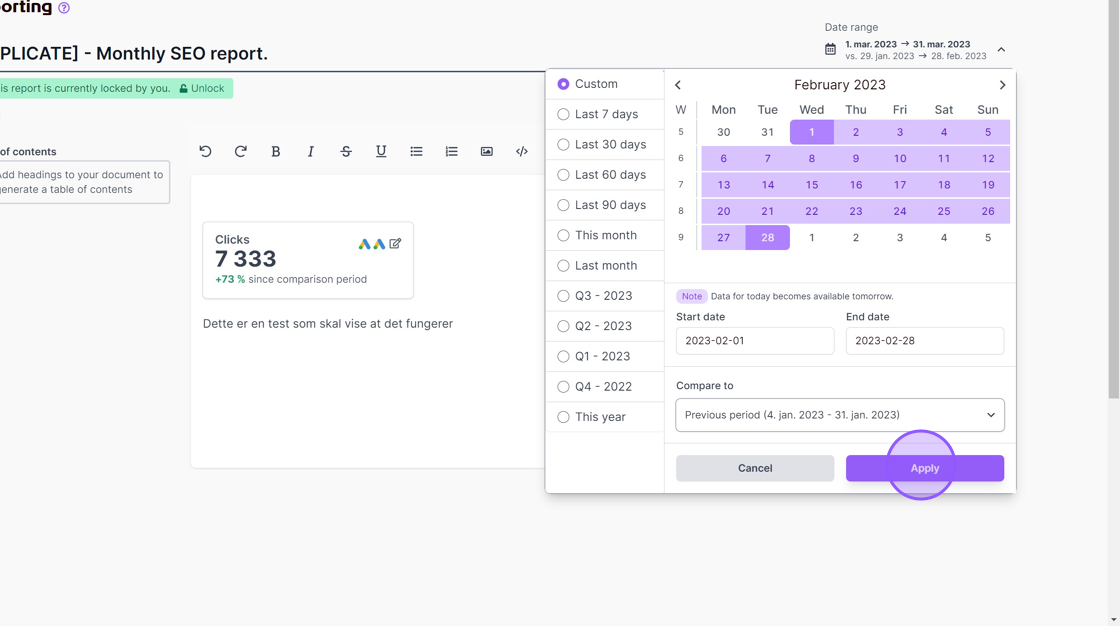 5. If you want to update all of your widgets at once, confirm this by clicking the "Confirm" button. Now you have an identical report, but with updated data.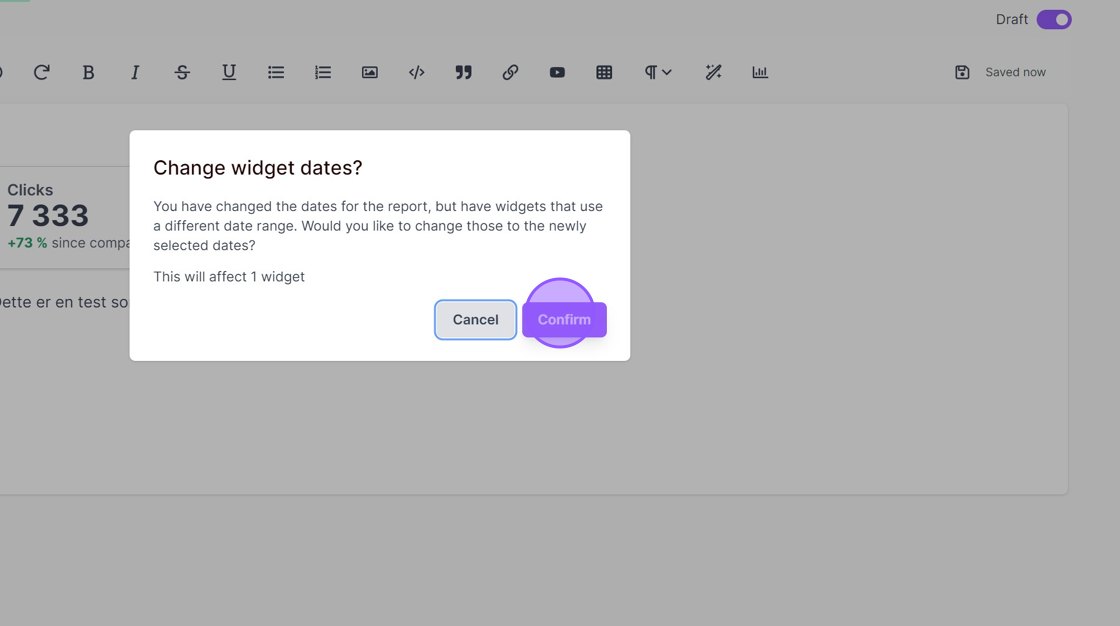 Please note that the new report will be named exactly the same as the old report, but with the text 'DUPLICATE' after it as standard, so don't forget to update the name.