Take full command of your digital media expenditure with Fyr's budget feature, providing you with complete oversight by automatically importing costs from your connected resources.
Maintaining fiscal discipline is made effortless as you gain access to real-time expenditure data, empowering you to stay on track. Set budgets according to your preferences, whether on a monthly basis or evenly distributed throughout the year.
The burndown rate feature keeps you informed about daily expenses, ensuring that your budget is prudently managed to last the entire month. With a quick glance, ascertain if your spending aligns with the budget, falls below, or exceeds expectations.
Fyr streamlines the process of monitoring media spend per channel, allowing you to effortlessly track marketing expenditures from all your connected ad platforms. This comprehensive view aids you in making informed decisions and optimizing your digital marketing strategies.
Follow the steps below to get started.
1. Navigate to the spending report by clicking the "Marketing" link in the main menu, and click "Spending Report"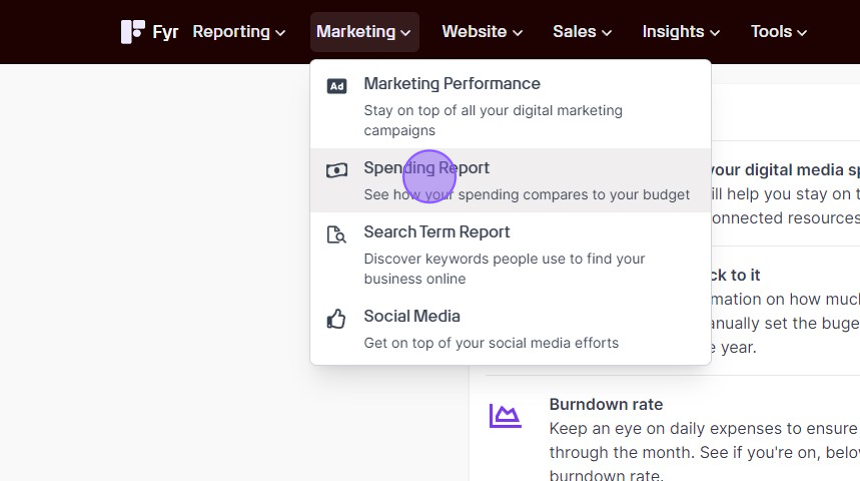 2. If this is your first time setting up a spending report, please click the "Get started" button.
If you've already set up a report, and would like to change this, please click the Edit budget text in one of the cards
.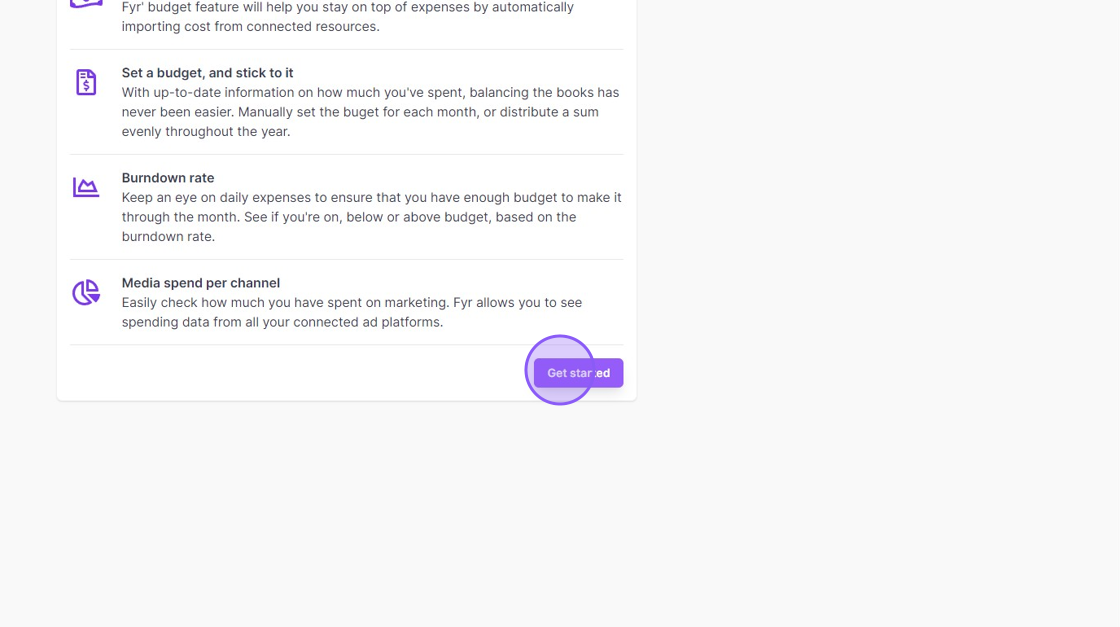 3. You can choose to create a budget for this year, or create one for next year by clicking the dropdown containing year.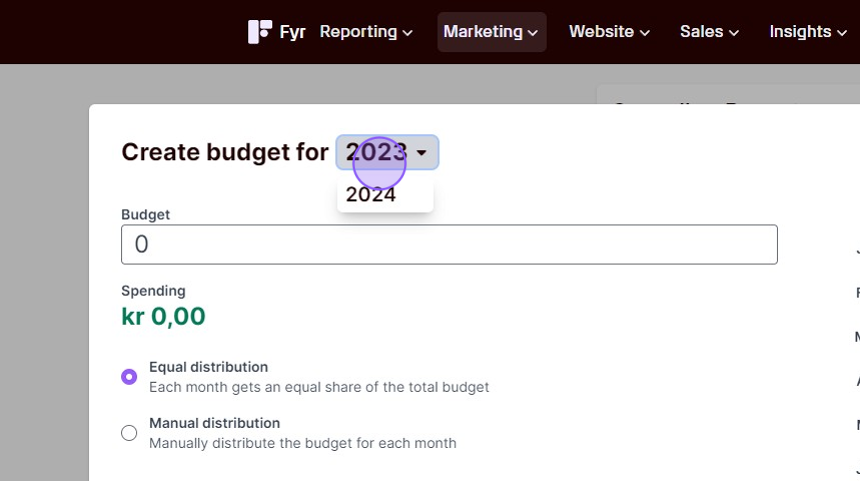 4. Set your yearly budget in the Budget input field.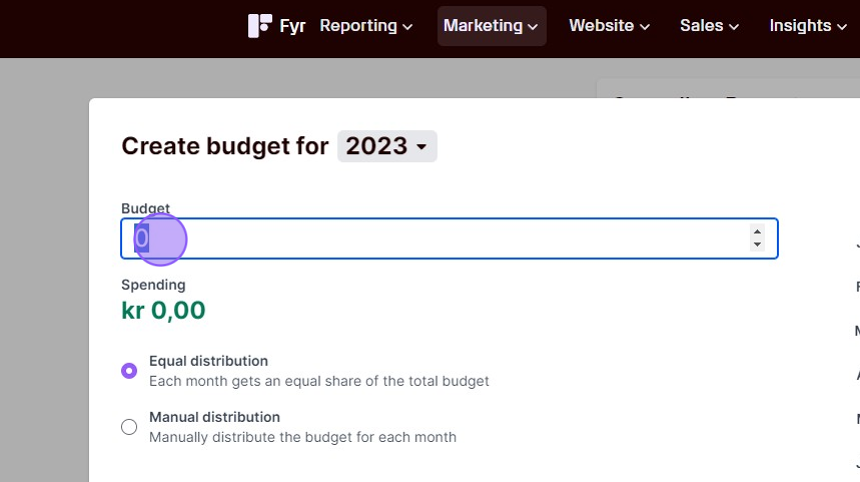 5. Choose if you would like an equal distribution each month, or if you would like to set a manual distribution for the yearly budget.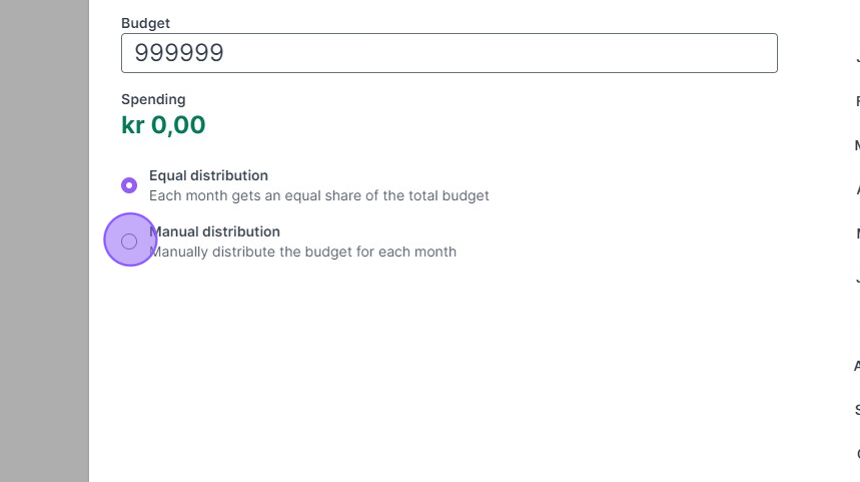 6. If you would like to edit the budget for a specific month, you can do so by clicking the input field next to the month.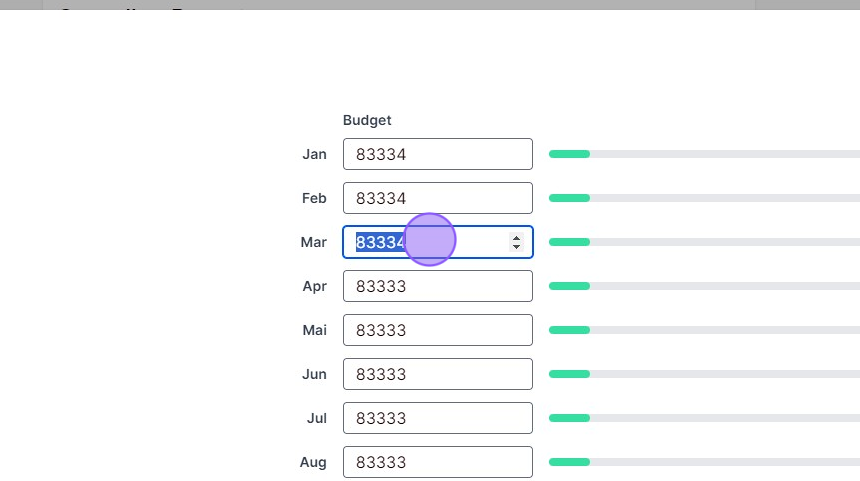 7. Click the "Create" button when you're happy with your setup.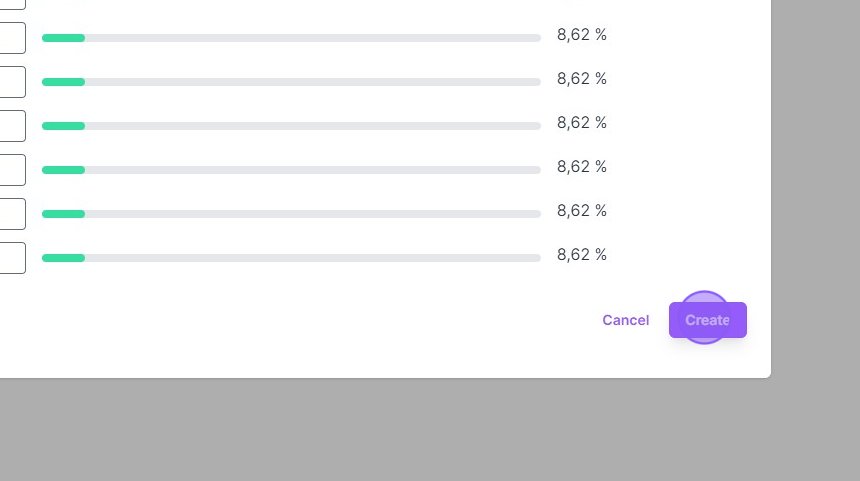 If you've connected your marketing channels – e.g. Meta Ads or LinkedIn Ads – to Fyr, you'll soon see your media spend per channel and a burndown rate of your budget. You can now set a budget, and stick to it!