"Users" refer to individuals whom you wish to grant access to your Fyr account and its associated data.
Within Fyr, there are two distinct "Roles" available for a User: Manager and Member.
It is essential to understand that a Member possesses limited permissions. Specifically, Members are not authorized to invite additional users, change the name of the organization, change the currency or exercise control over the demotion or deactivation of users.
1. Click the icon in the top right part of the header.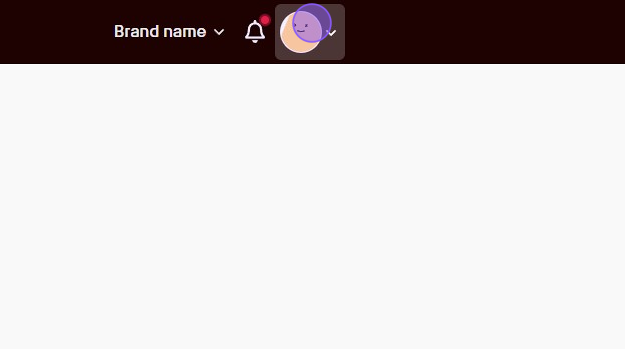 2. Click "Settings".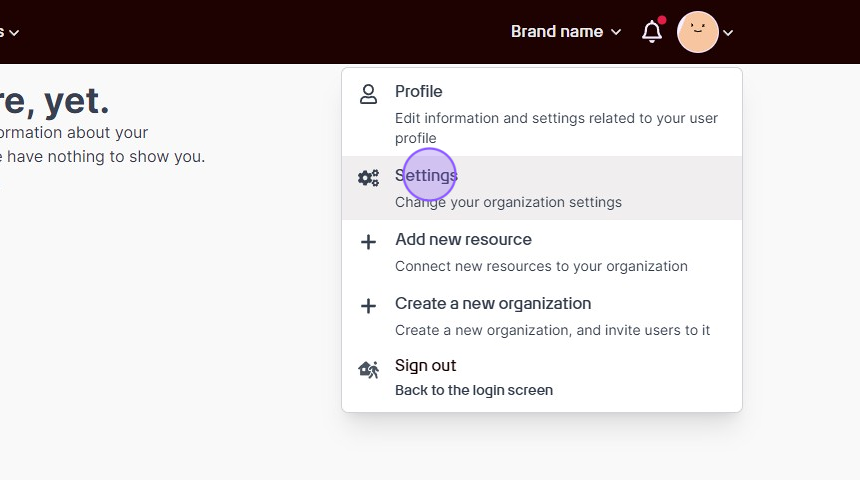 3. Scroll down and click the "+ Invite user"-button.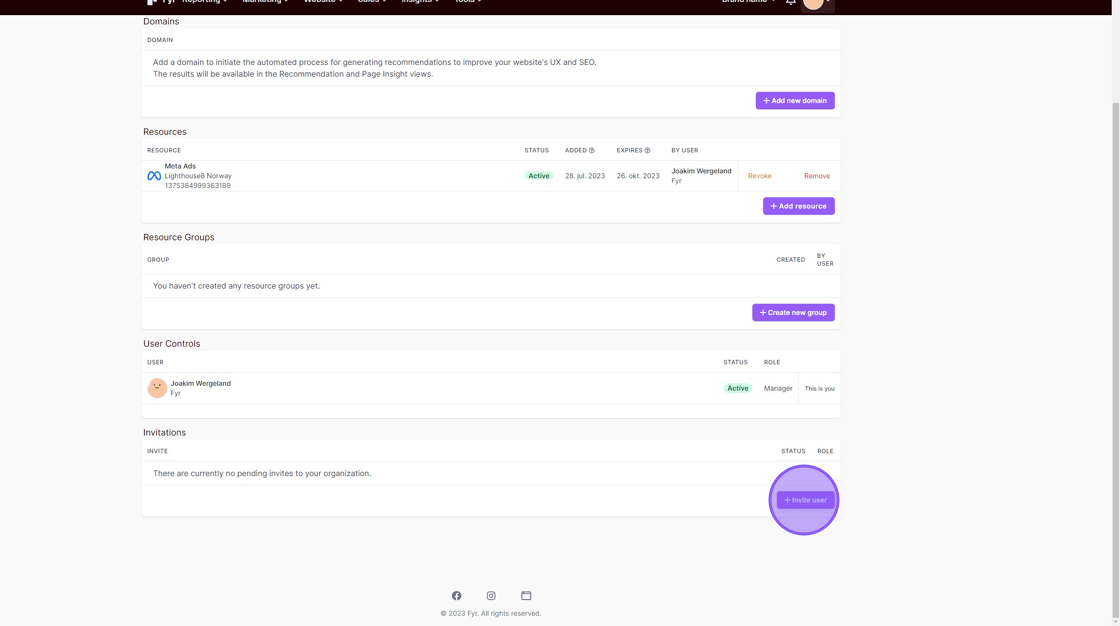 4. Add the email of the user you would like to invite, and click the "Invite"-button.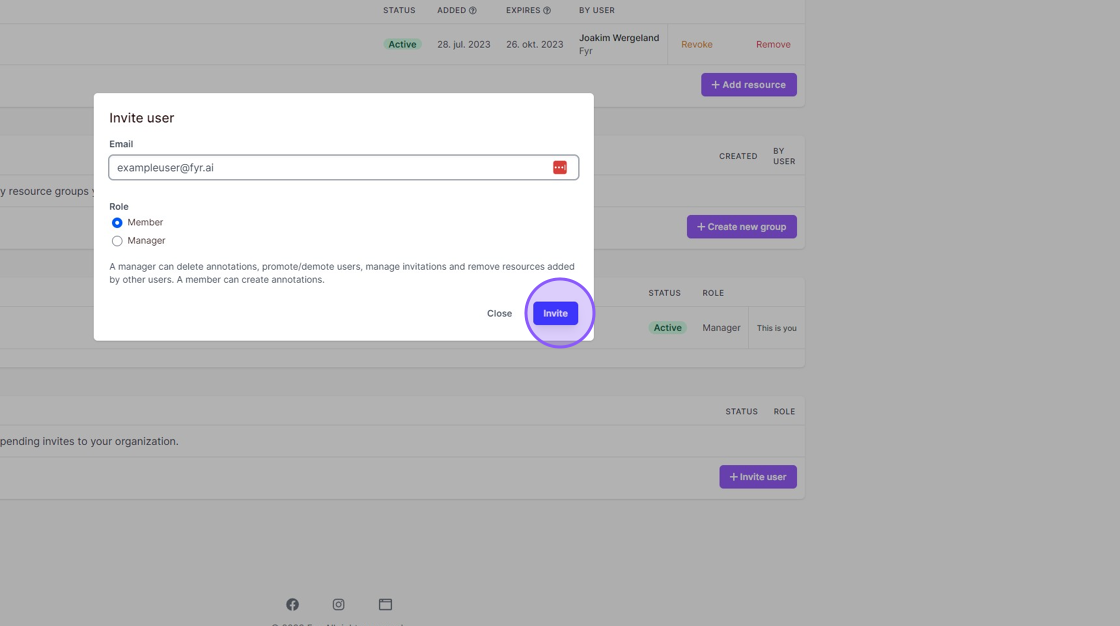 If the user does not accept your invitation, or the invitation expires (after 14 days), you can resend the invitation by clicking the "Resend" button.