Competitor Analysis
Gain a comprehensive understanding of your competitors, discover fresh ideas and learn from the best in the industry.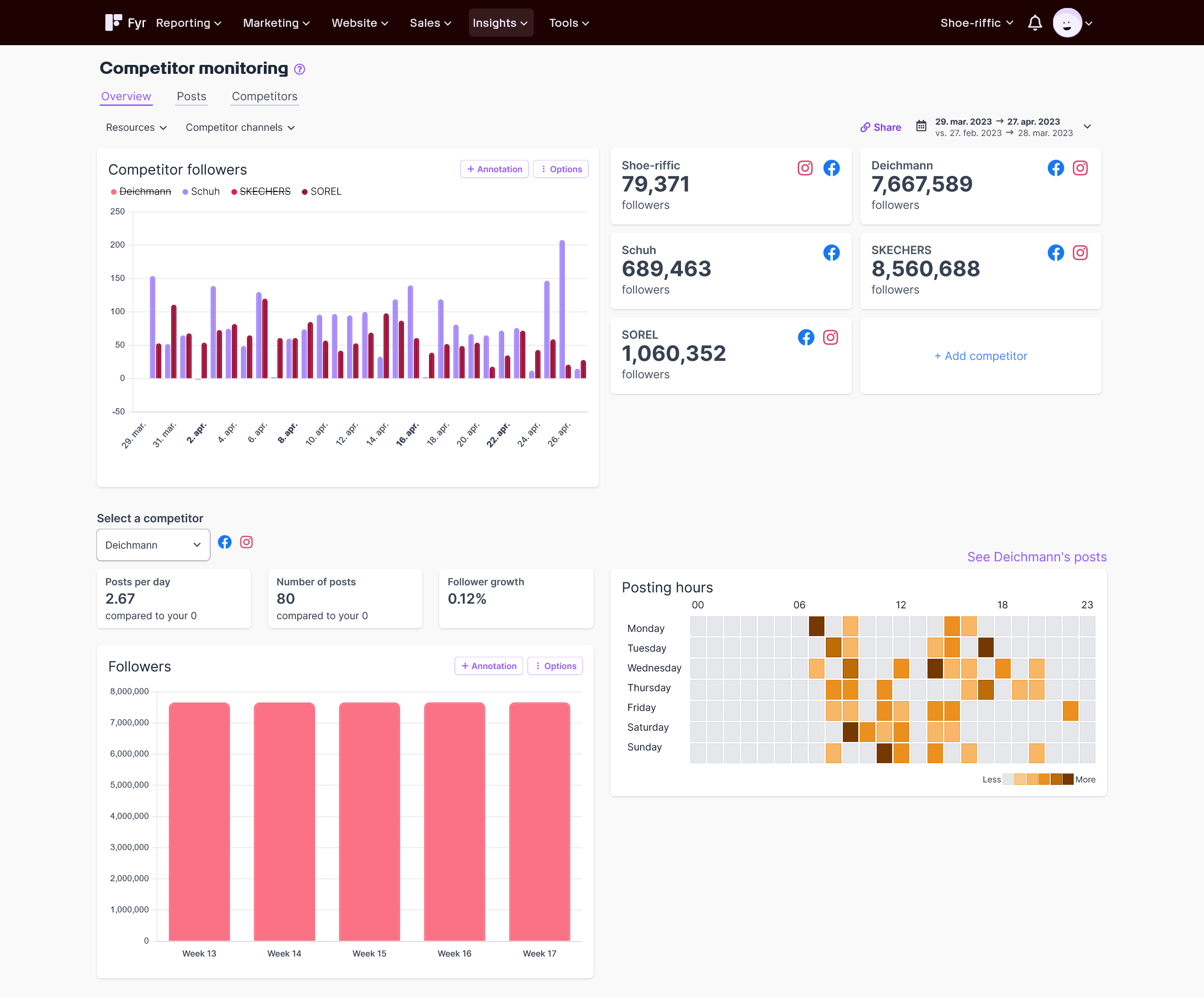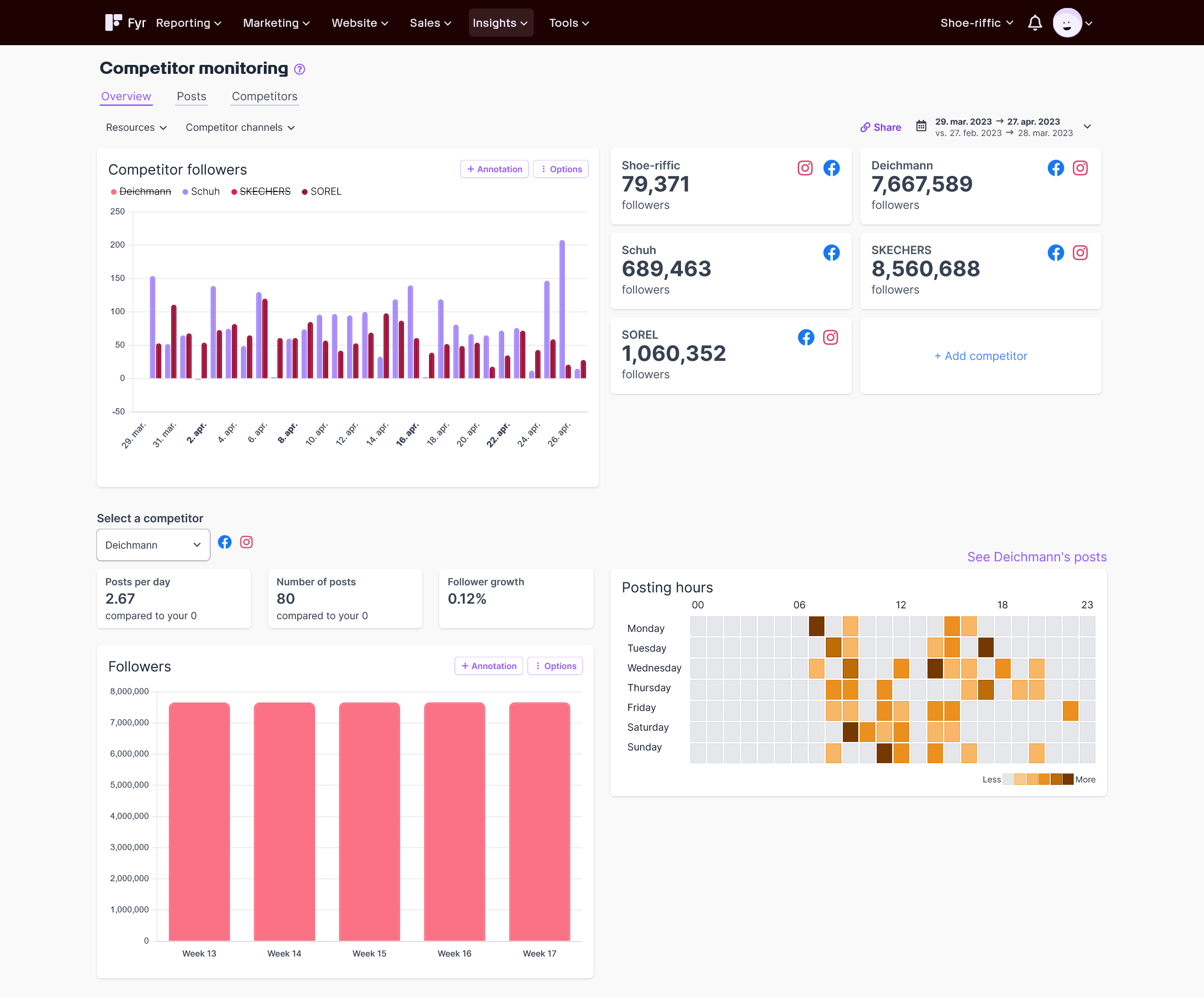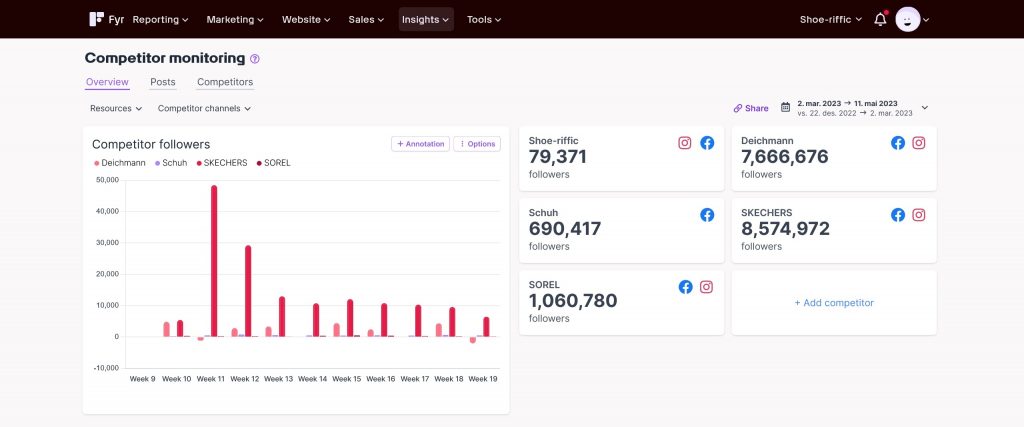 Posts, followers and benchmarks
Find inspiration
to fuel your creativity
Get a comprehensive overview of your competitors' social media promotions. Assess their follower growth, make insightful comparisons, and utilize the gathered information to enhance your own strategies.
Monitor progress compared to competitors, and gain insight into your business' market share. Leverage the information to fuel your growth strategy.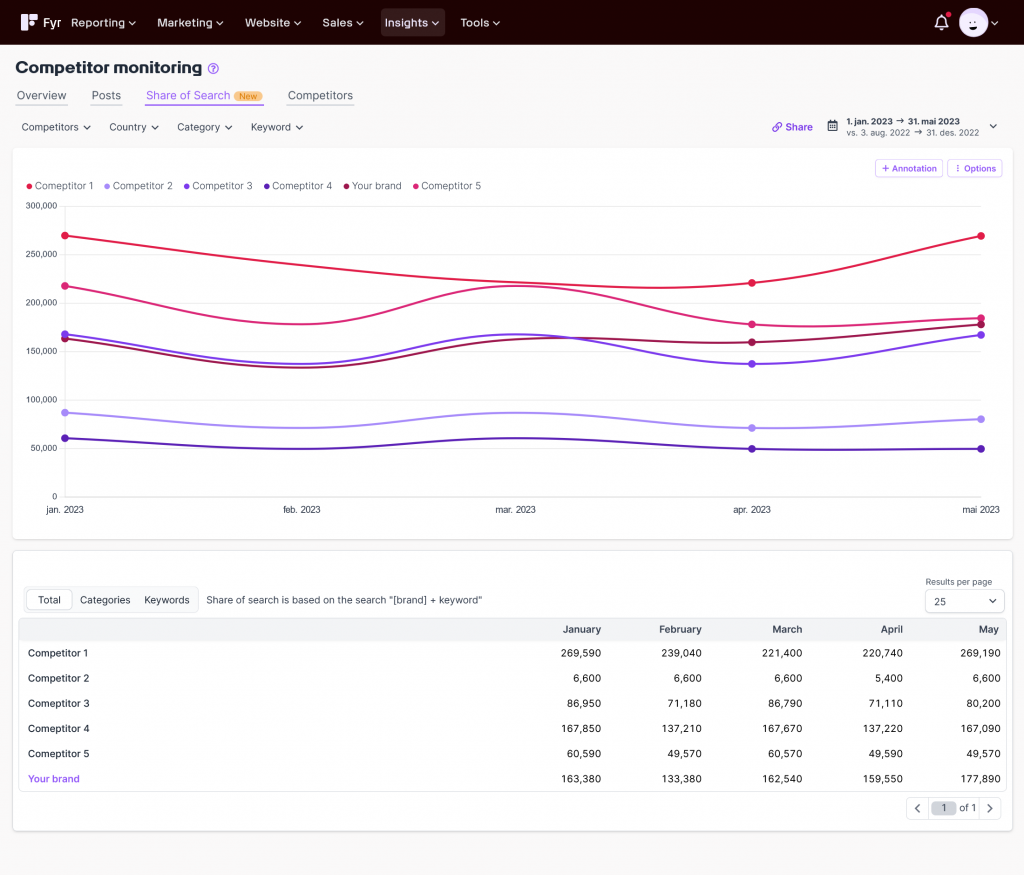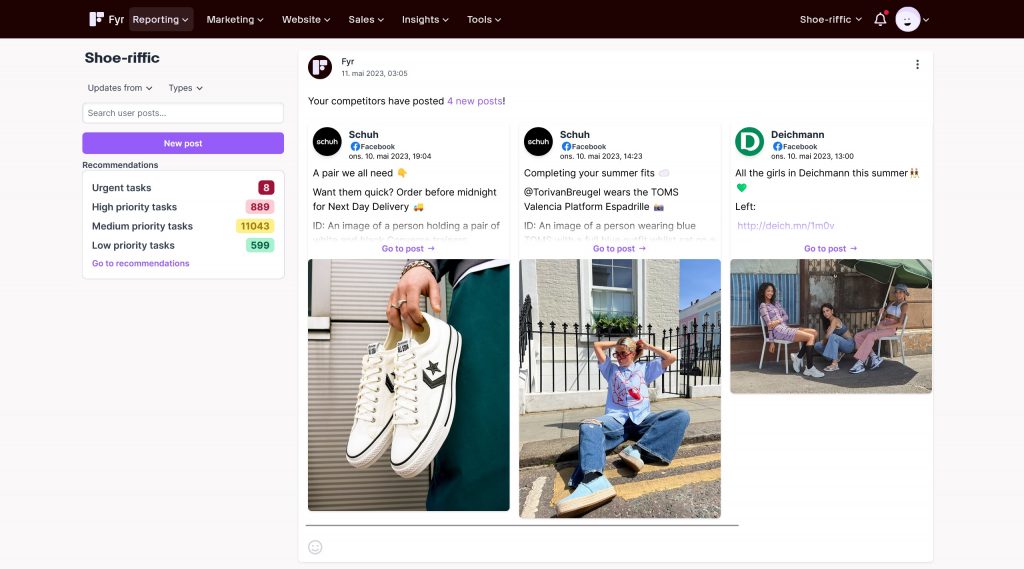 What drives the
most engagement?
View your competitors' social media posts to get a clear overview of their promotions. Categorize posts and analyze different types of content. Use this valuable insight to make informed decisions about what triggers engagement.
powered by data, driven by science
Combines AI with IQ to give your marketing team superpowers!
The Fyr technology powers the AI strategy for some of the worlds leading sales & marketing organizations.
Get in touch, for more information.