Marketing Reports & Dashboards
Marketing Reports & Dashboards
Blending the power of AI with human ingenuity, we equip your marketing team with superhuman capabilities. With Fyr, you can take on the toughest marketing obstacles with ease and unleash your team's true potential.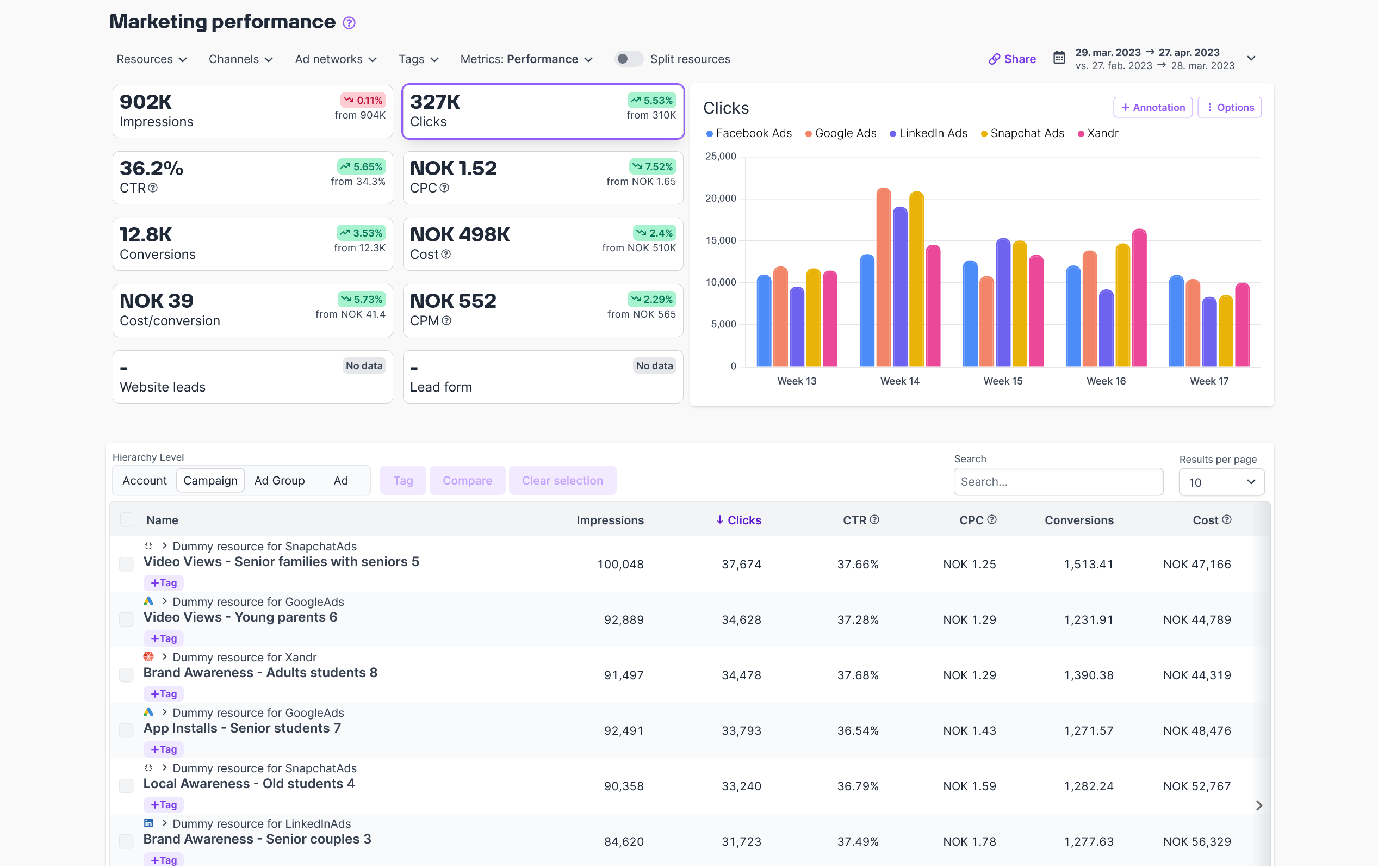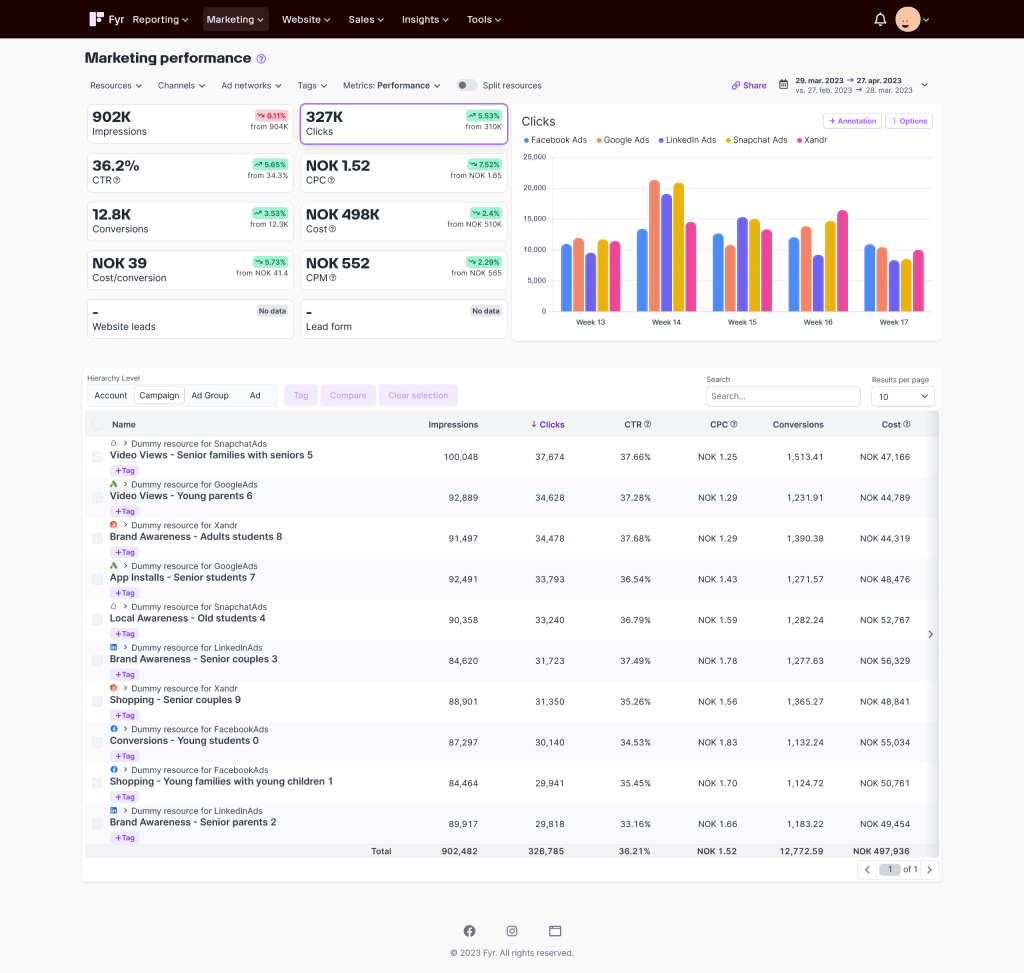 Marketing Insights & Reports
Fuse all your
marketing data
All your paid and organic marketing insights consolidated in one place!


Identify the optimal marketing mix and invest in the most effective channels for your paid ads. Discover the search terms that drive traffic to your page and optimize your pages accordingly.

Fyr provides your team with automated reports, to ensure everyone is up to speed.
Automated Analytics of your website
Transform knowledge
into actionable steps
Fyr's analytics tools offer valuable insights into your customers behaviour, empowering you to make informed decisions about traffic, conversions, and SEO.
With Fyr, you can confidently analyze the marketing landscape and unlock your marketing's full potential.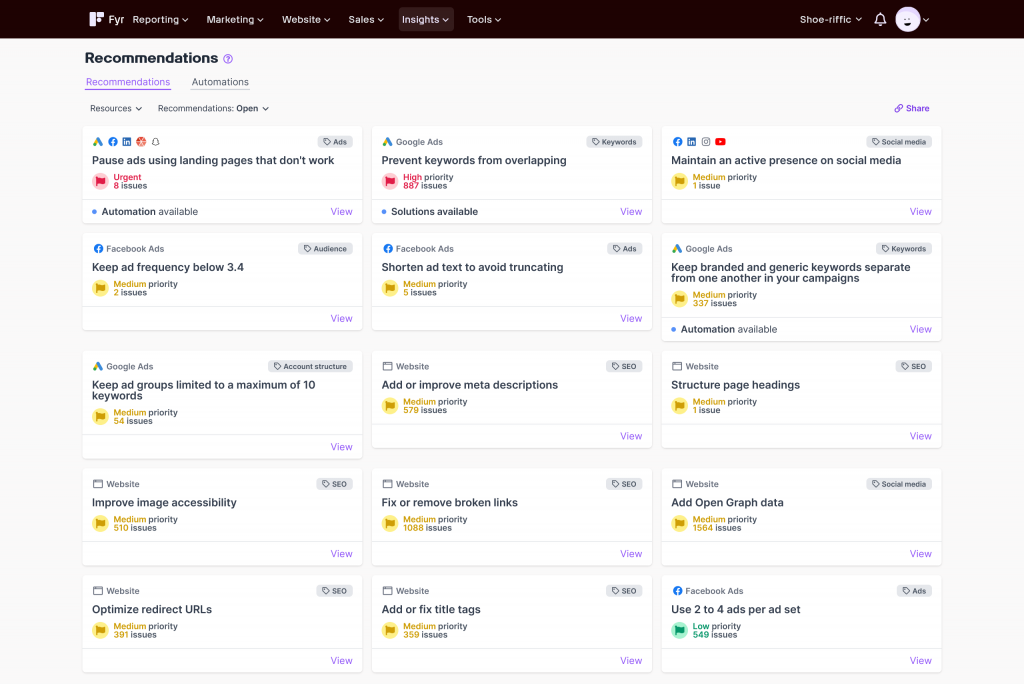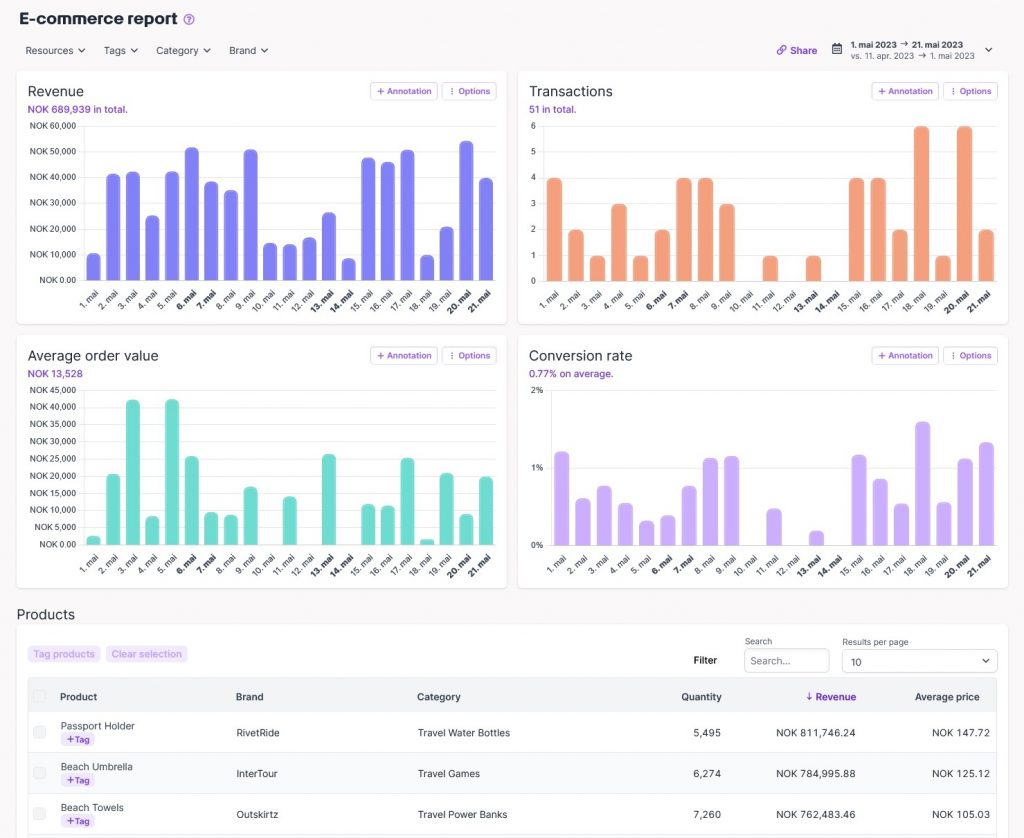 Comprehensive overview
of your sales
Realize the full potential of your e-commerce data! Uncover critical information about your customers' behavior, such as where they're coming from, when they're buying, and which products are generating the most revenue.
Consolidate your data with Fyr
Easily compare data from all your marketing channels.
powered by data, driven by science
Combines AI with IQ to give your marketing team superpowers!
The Fyr technology powers the AI strategy for some of the worlds leading sales & marketing organizations.
Get in touch, for more information.