Marketing Automation Tools
Marketing Automation Tools
Fyr gives you the capabilities of a data scientist by analyzing your data and making recommendations on how you can improve your paid marketing and SEO.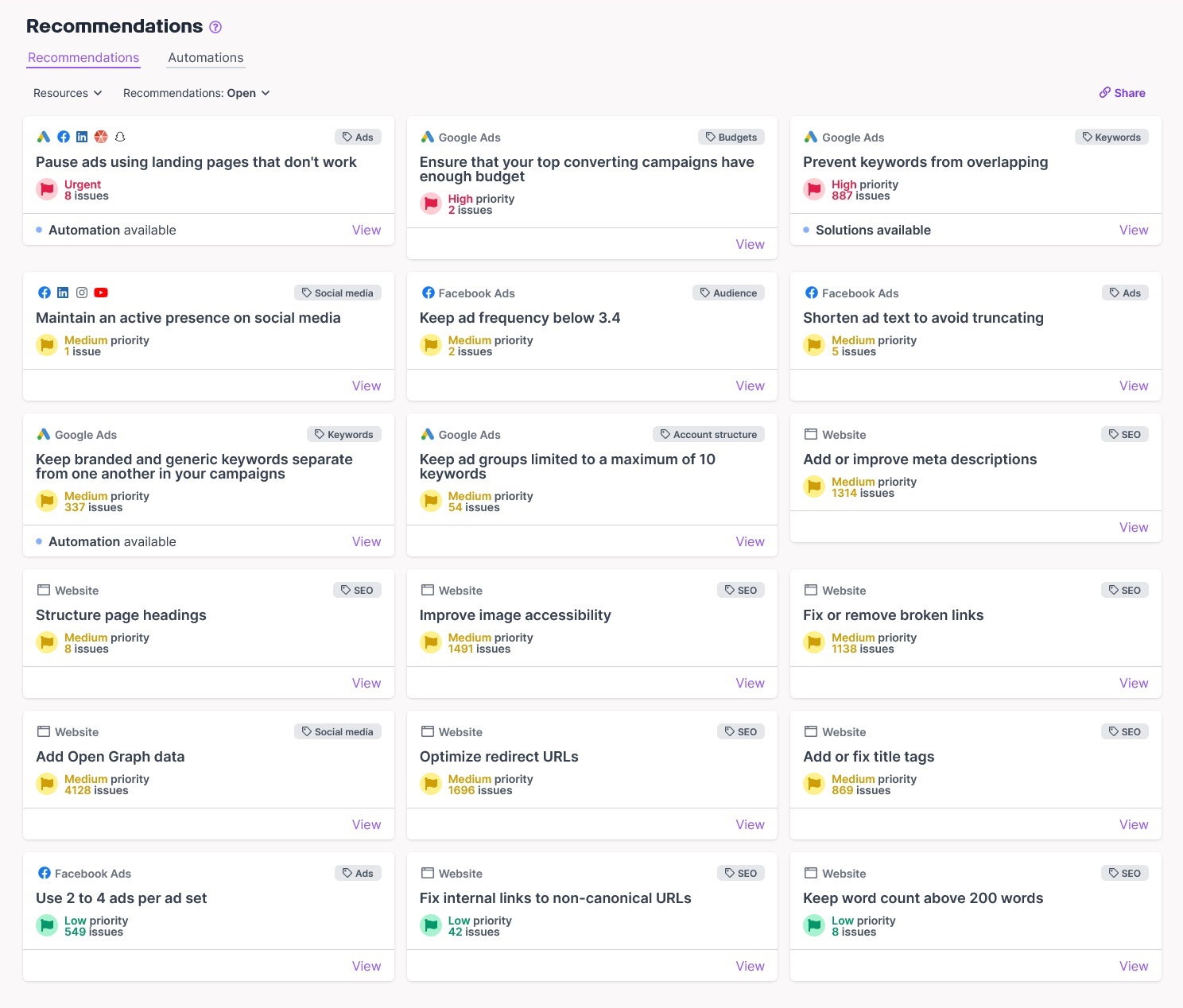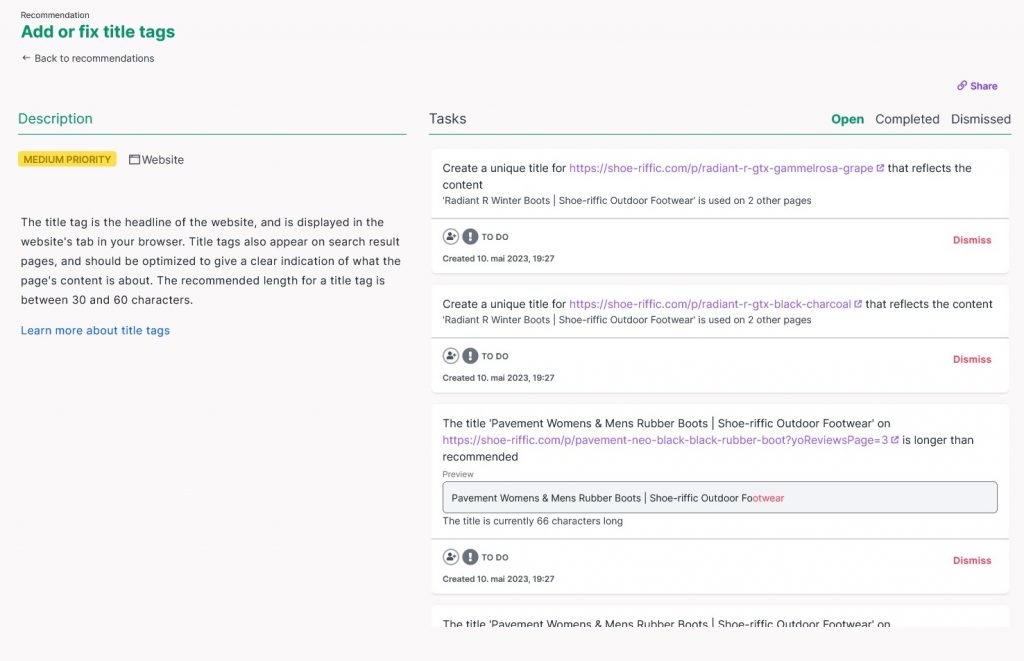 Search engine optimization
Automated SEO recommendations
Develop your website and achieve greater performance by accessing automated recommendations on how you can improve your SEO.
Tailored marketing
optimizations
Access automated recommendations that give you the capabilities to optimize your marketing efforts and boost the performance of ads.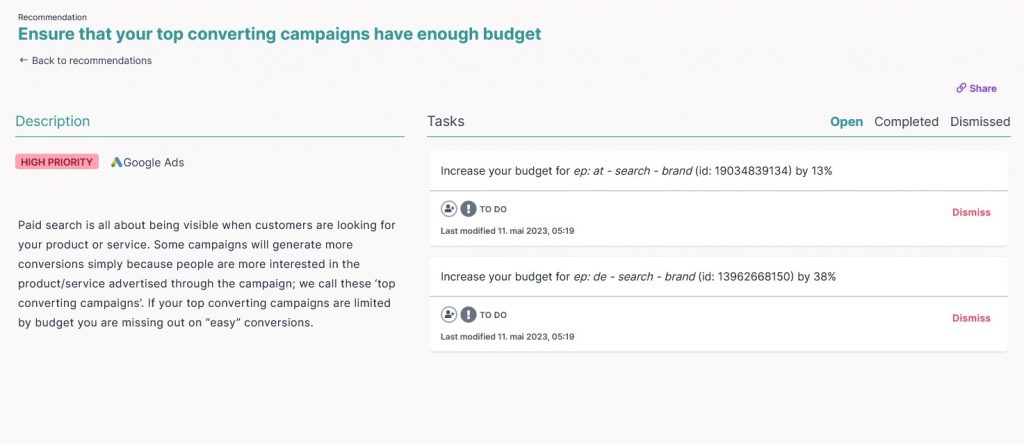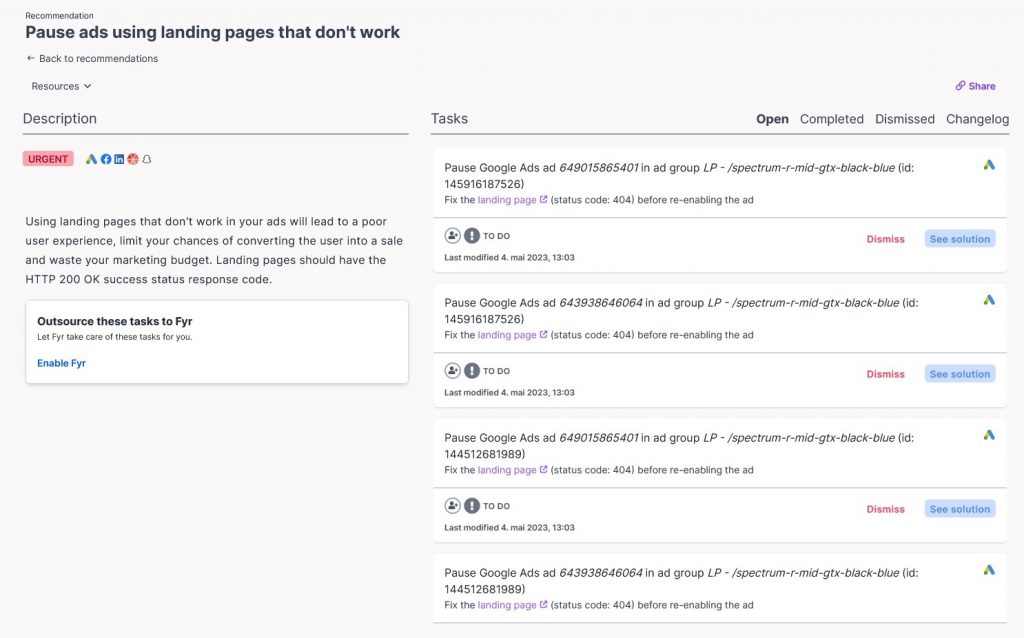 Automate simple
marketing tasks
Let Fyr solve some of your marketing tasks for you. Fyr automatically pauses ads when the landing page stops working, and can also exclude irrelevant search terms. This ensures optimal utilization of your budget!
powered by data, driven by science
Combines AI with IQ to give your marketing team superpowers!
The Fyr technology powers the AI strategy for some of the worlds leading sales & marketing organizations.
Get in touch, for more information.