Help digital marketers become marketing superheroes! 
We are looking for a UX designer to join our team!
Are you passionate about delivering exceptional experiences through cutting-edge technology and intuitive designs? Do you find digital marketing even the slightest bit interesting? We're seeking you!
About the job
As a UX designer at Fyr, you'll play a pivotal role in shaping the user experience across all functionalities of our martech software Fyr, in addition to our external facing channels – like our website. 
You will collaborate closely with cross-functional teams, including our product manager, developers and marketers, to translate user needs into intuitive and visually appealing designs.
Your keen eye for detail, deep understanding of user-centered design principles, and ability to think critically will be essential in crafting seamless and engaging experiences within Fyr.
Your responsibilities as a UX designer includes: 
Conduct user research and gather insights to understand user behaviors, needs, and pain points.
Collaborating with stakeholders and our product manager to prioritize Fyr requirements and features. 
Create wireframes, user flows, and interactive prototypes to effectively communicate design concepts and interactions.
Apply user-centered design principles to create visually appealing and user-friendly interfaces.
Conducting usability testing and gathering feedback to iterate and refine designs.
Collaborating with developers to ensure smooth implementation and maintain design integrity.
Developing and maintaining a consistent and intuitive design system and style guide.
About you
To thrive in this role, you're highly self-reliant, and able to take initiative related to your responsibility as a UX designer. You possess strong knowledge of the entire UX design process, from discovery and research to design, testing and implementation. You also understand the business value of great user experience design, and are able to communicate with multiple stakeholders – ranging from marketers, developers and management.
We don't believe you can check of every single bullet point below, but you're able to tick a lot of the following boxes: 
Documented hands-on experience with UI and UX design.  
Experience with data-driven design, including conducting A/B-testing, analyzing user metrics, and making data-informed design decisions. 
You're able to dive into details while maintaining a holistic view. 
Place users' needs and desires at the center of the design process. 
Experience with design tools  (e.g. Figma).  
 Effective written and verbal communication skills in English (fluency in a Scandinavian language is a plus). 
Curious about – and interested in – digital marketing in general. 
Want to play a key role in the continous development of Fyr. 
About Fyr
Since its beginning, Fyr has helped businesses get more out of every cent they spend on marketing.
We started by using technology to solve business problems such as marketing insurance products, pushing mobile subscriptions, or selling footwear through performance marketing. Today, Fyr is known for being the pioneer among pioneers. We use technology, algorithms, and artificial intelligence in a way that makes it easier to see how and why digital marketing works and identify areas for improvement.
Now, we are taking it a step further. We believe the complexity of digital marketing that businesses experience is unecessary. More money than ever is spent on digital marketing without knowing if it actually works. Traditional marketing technology does not improve the marketing industry. On the contrary, it makes it more difficult to understand what actions lead to which results.
We're here to change that. Our ambition is to become the global leader in data-driven marketing decisions and help our clients gain a competitive advantage.
We use our own technology – developed in Scandinavia – to analyze data, automate digital marketing, and apply artificial intelligence to improve content to make it sell better. And by presenting the results in an easy-to-understand dashboard, we reduce the gap between humans and technology. As a result, everyone who spends money on marketing can focus on being creative, selling more, and running their business as effectively as possible.
It's almost magic. Automagic marketing decisions!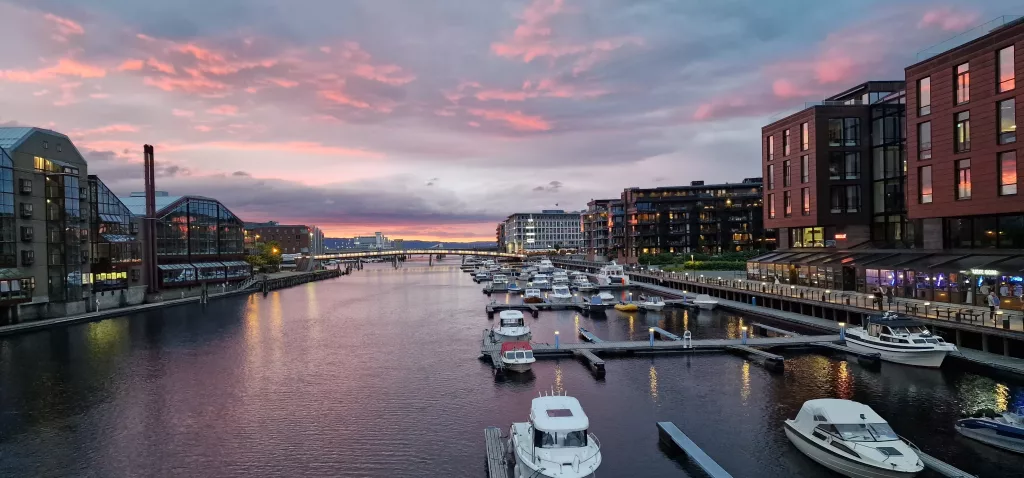 Some of the benefits working at Fyr
Great colleagues and a fun work environment, with plenty of room to grow. 
Access to industry-leading technology and the opportunity to contribute to its further development.
Exciting projects and challenging tasks.
New and modern offices in Trondheim city center (including a large rooftop terrace with the city's best view). 
The chance to shape your own personal and professional growth and daily routine. 
Competitive compensation. 
Table tennis, shuffle board or a spot on the in house bowling team if desired (and colleagues with a fierce competitive spirit!).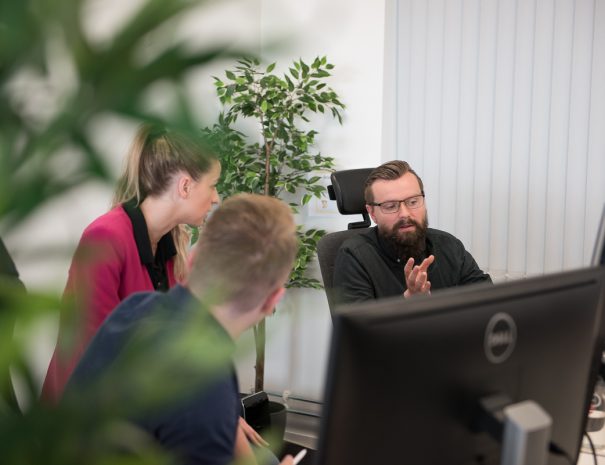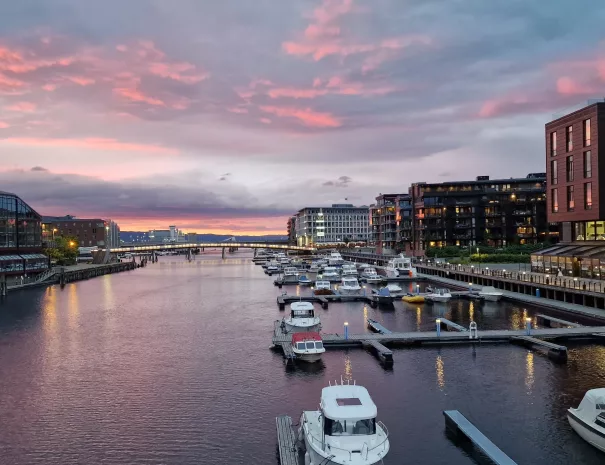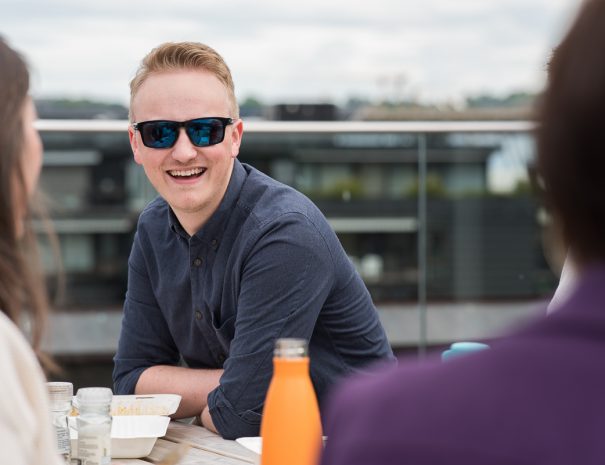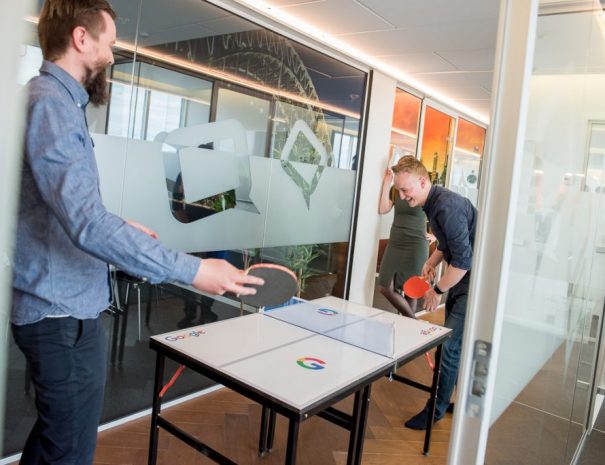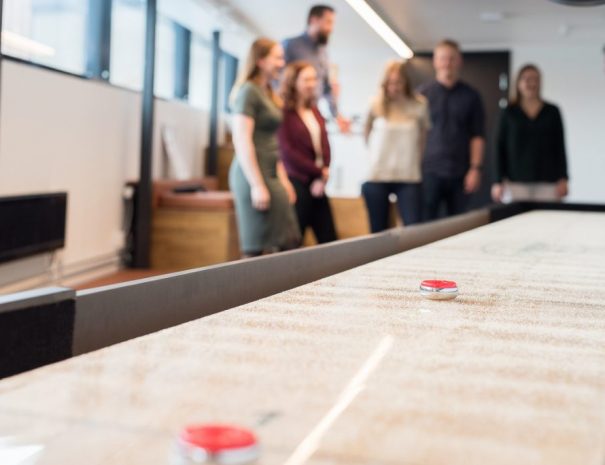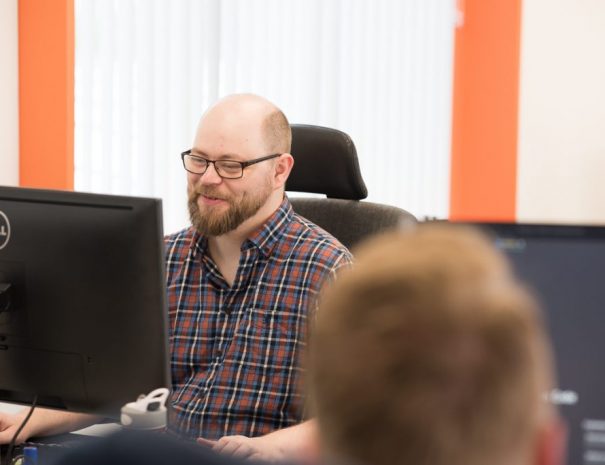 Apply for a job at Fyr!
Are you the one we're looking for to join our team? Apply for the position of UX designer!
Deadline: Asap!
Fyr values an inclusive work environment with employees from diverse backgrounds. All qualified applicants will be considered for the position, regardless of ethnicity, religion, gender, sexual orientation, nationality, physical disability, or age.
If you're interested but would like more information before applying, you're welcome to contact our Managing Director, Joakim Wergeland.
More information about our martech Fyr can be found on our website!
To all recruitment agencies: Fyr does not wish to receive applications from recruitment agencies. Please do not submit applications on behalf of recruitment firms to our contact addresses, employees, or office locations. Fyr is not responsible for any costs associated with unsolicited applications sent to us.