Features
powered by data, driven by science
The Fyr technology powers the AI strategy for some of the worlds leading sales & marketing organizations. Learn more about the Fyr Features below.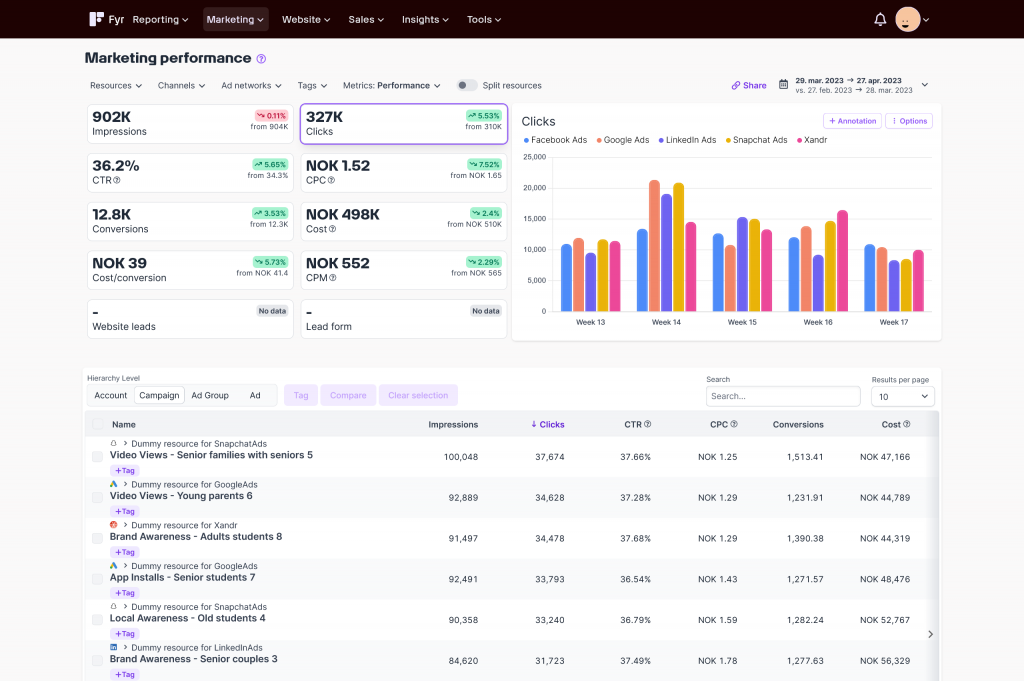 Marketing Insights, Reports & Dashboards
Fuse all your marketing data, and consolidate your paid and organic marketing data in one place!
Identify the optimal marketing mix and invest in the most effective channel for your paid ads.
Get all your marketing insights, reports and dashboards in Fyr!
AI powered content production
Take OpenAI & ChatGPT to the next level using our Content Lab to research, optimise and create new content across all digital channels.
With Content Lab you'll be able to break your writer's block by generating automated articles using the power of AI!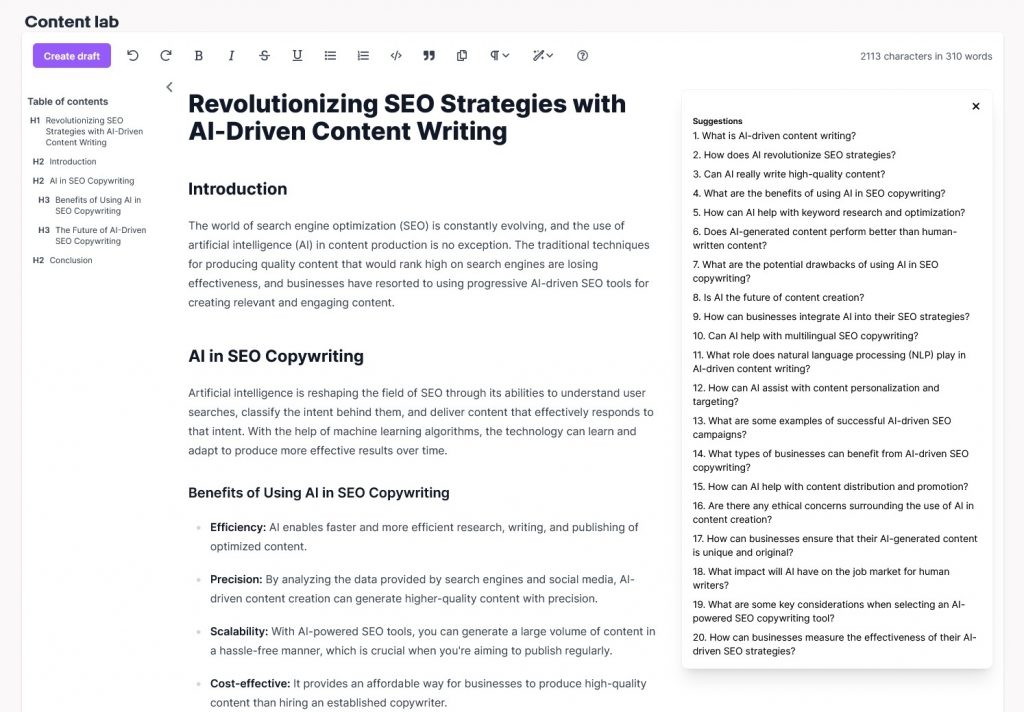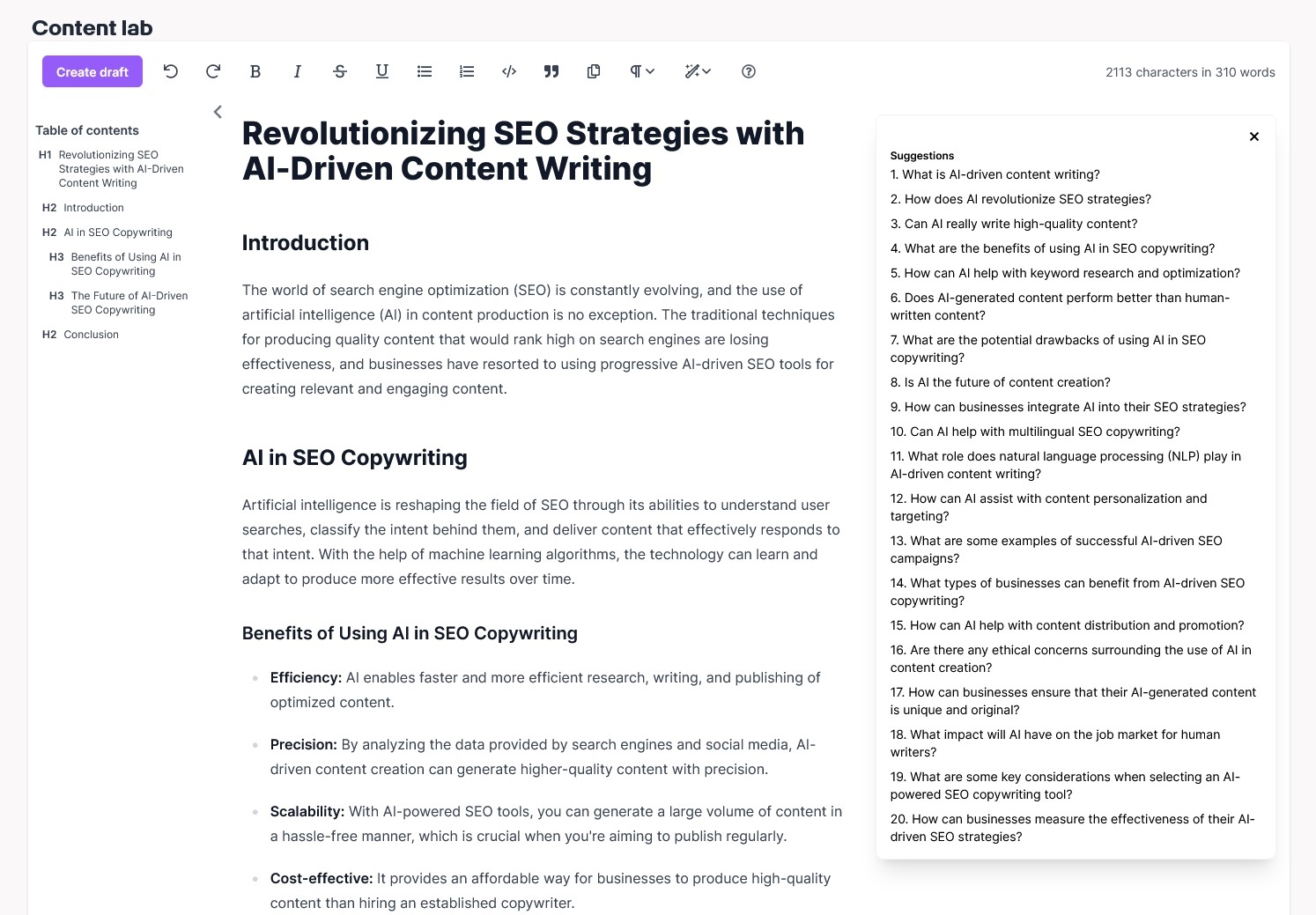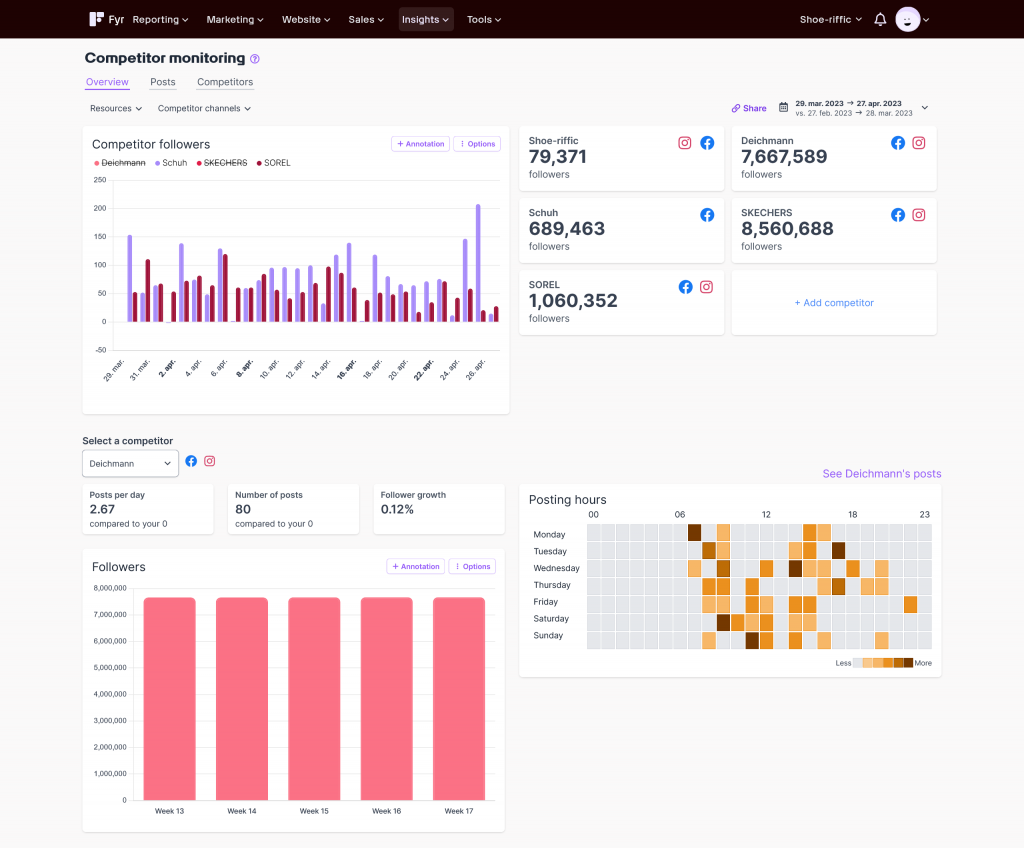 Benchmark your own results and performance against your competitors, and take competitor analysis to the next level with Competitor Monitoring. 
Get inspired with new ideas and learn from your competitors!

turn data into great business decisions
Automations & Recommendations​
Fyr lets you automate the job of a data scientist and converts your marketing data into great business decisions. 
Tired of manually optimising your digital marketing campaigns in different third party services to increase performance?
Find out how you can use Fyr to automate and optimise your campaigns more effectively!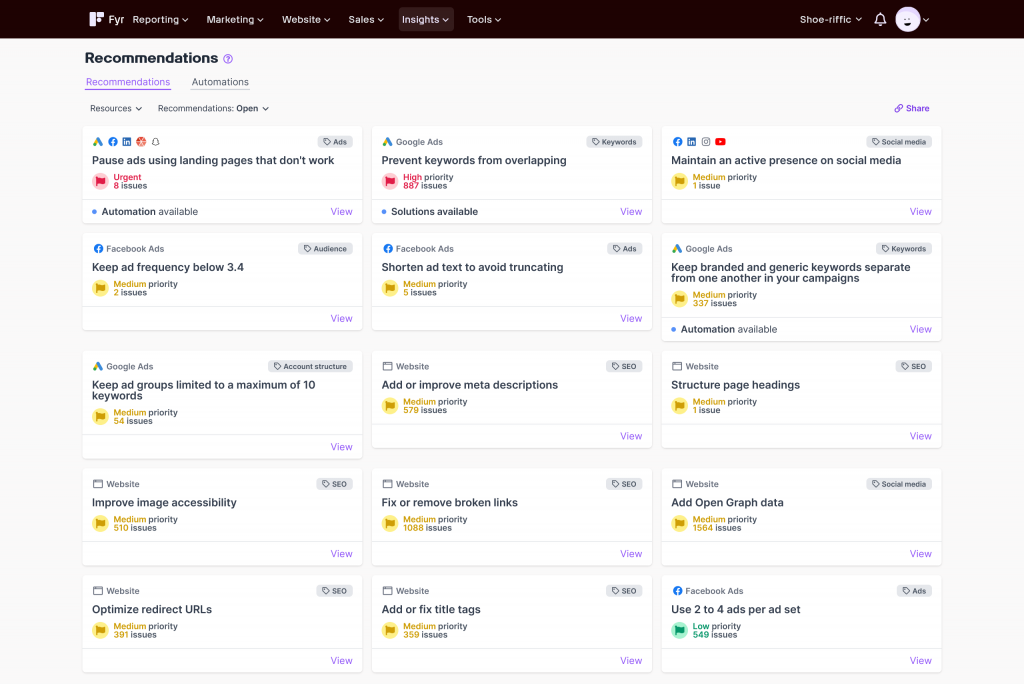 Get in touch, for more information.